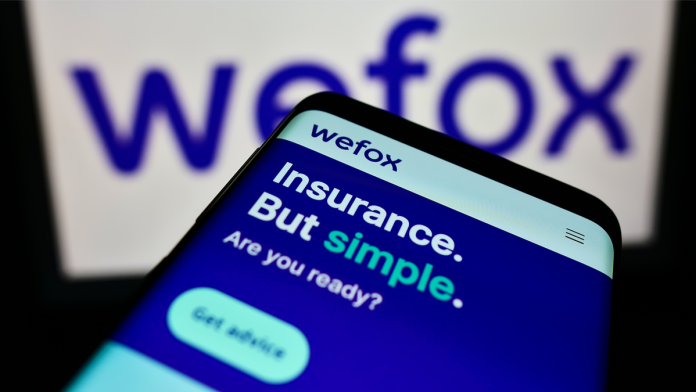 Digital insurance provider WeFox has closed out a $400 million funding round, elevating its valuation to $4.5 billion.
This fresh valuation and funding round has seen WeFox grow 50% from its previous worth, a stark contrast to other fintech firms, such as Klarna, who have seen their valuation dramatically fall due to a lack of investment this year.
Based out of Berlin, Germany, WeFox currently runs its operations in five European countries, with plans in motion to be launching its services in a sixth region. The fintech firm has now expressed interest in expanding its operations to the US and Asia for the first time.
"We're at critical size, we've proven the unit economics and we do believe that we can roll this out on a global scale," said WeFox CEO, Julian Teicke in an interview with Forbes. 
"We could do with additional capital because we have a well-oiled machine, we know exactly where to invest."
The fintech firm connects customers with human brokers who in turn sell policies from outside providers, taking a cut of the brokers commission in the process. WeFox also provides its own policies such as auto and private liability, policies that have helped the company make up 25% ($350M) of its revenue last year.
The WeFox CEO attributes the growth of the company down to its 'diversified revenue model', making it stand out from other fintech startups.
Teicke added: "We can really make sure that on our own book we only do the cherry picking, meaning we only get the most profitable customers in the lines where we think we can reduce loss ratios and operate more profitable in the market."