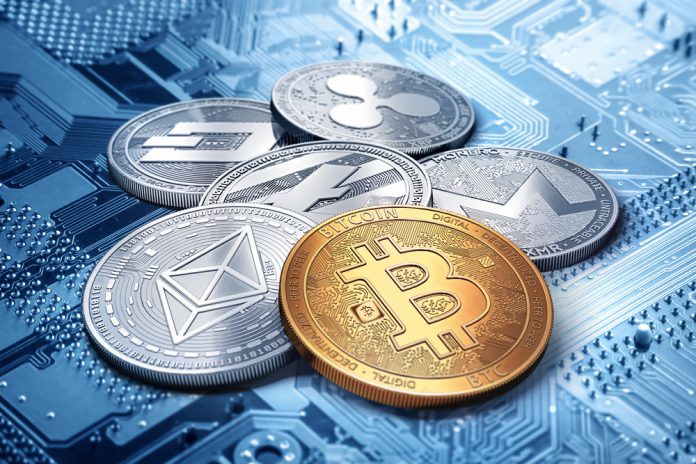 As the global cannabis industry continues to evolve, Mark Lozzi, CEO of Confia spoke to Payment Expert about the role blockchain can play in the payment journey within the space.
PE: Firstly, can you tell us more about Confia and your role at the company?

Mark Lozzi: Confia is a financial services technology platform that streamlines complex financial processes for the cannabis industry, bridging full transactional banking services and compliance requirements together, at an affordable price.
My colleague Dan Adamson and I founded PointChain/Confia as a direct result of our previous start-up, building a machine learning and natural language processing platform designed to automate and support large financial institutions in their Know Your Customer (KYC) procedures, specifically their enhanced due diligence programs for high-risk accounts.
We were fortunate to have worked with some of the world's largest banks and contributed to their Bank Secrecy Act (BSA) / KYC & Enhanced Due Diligence (EDD) procedures through the introduction of technology. What our role afforded us most was to work alongside chief compliance officers, chief risk officers, and regulators alike, allowing us to get unprecedented access.
We walked away as RegTech experts and looking for our next adventure, two of our requirements were to address highly regulated and complex financial industries. This ultimately led us building Confia, and supporting the cannabis industry through our own financial services offering.
PE: The legal cannabis industry continues to evolve and grow, what type of challenges does this present in terms of transactions?
ML: Cannabis is an emerging industry, experiencing the normal ebbs and flows of growth. The number of company entrants into the space is surging, along with the user base across the US and globally. What is often overlooked, is this emerging industry is popping up everywhere, where it still remains in its infancy, is in the legislative assemblies across the country. This new industry has new laws. The thought leaders, like CO and CA, have created laws that are somewhat restrictive to the operators, creating the problem of complexity, right down to the transactions. We have seen a surge of transactions through our platform, and in many cases, transactions are not clear cut.

For example, in CA, nuances exist where licenses cannot be transferred, but what happens when you sell your business or license? Legacy names need to carry on, management service agreements need to be created, and it is the operators and banking providers who need to stay on top and understand it all. That is just one example, but problems like this exist and are happening more and more, especially as the market works through cycles of expansion and contraction.

PE: Why is crypto well suited to the cannabis industry and the consumers involved?

ML: There are two use cases for crypto in the cannabis industry, which I would separate into two practical tracks; consumer payments and business to business transactions. Consumer payments are an easy way to introduce crypto into the industry. As Confia looks to launch crypto payments for our clients, it is our intent to convert the crypto payments into USD immediately, eliminating any volatility or risk.
The benefit is to increase the purchasing power of consumers, by unlocking new forms of accepted payments, but also, to ensure the industry remains current with societal interests and innovation. I believe that managed crypto payments will transition itself into a broader acceptance and application, whereby crypto via stablecoins, are held by cannabis companies as account balances and used for day to day purchases.
PE: What are some of the challenges involved with the widespread implementation of crypto payments across a sector?
ML: I will interpret this question as solely payments, not holding crypto balances. Very similar to the financial system's view on crypto in general, it is more a general understanding and comfort with compliance on counterparties making those crypto payments. Loosening the reins on KYC creates money laundering risk and exposure, something that is problematic with cash (cash in any industry). So, I wouldn't say it's a problem, but what is critical to stay on top of, is the compliance procedures supporting such payments.

PE: How challenging are regulations involved with crypto payments and cannabis transactions across different regions?

ML: In this situation, the regulatory challenges remain mostly with the cannabis company, ensuring they are transacting within the guidelines and regulations of their specific state and jurisdiction. Depending on the transaction type, for example, business to business (B2B) transactions specifically pose regulatory issues for financial service providers, where the lack of oversight and inability to track source of wealth can create susceptibility to nefarious behavior, when unmonitored crypto payments are made between businesses.
Confia is looking to create the most innovative managed system, to mitigate such risk, but ensure our clients have as much liberty as possible.
PE: Can crypto taking a lead in cannabis payments provide an example for other sectors to embrace digital currencies?

ML: I think over time the winner for this industry and all other industries is going to be stablecoins. A fast, simple way to transact and store value, while having the ability to bank 24/7. I personally believe in Bitcoin as well, but my advice for any business owner is to mitigate as much risk as possible, and stablecoins are designed to do that for you. The industry is already quite volatile, so it is better to rid additional volatility where you can. Other than tokens for networks or ecosystems, there hasn't been to my knowledge a single industry who has embraced crypto over fiat, but I think we are seeing thought leaders in multiple industries willing to accept and support crypto as a means of payment, which is a positive sign.