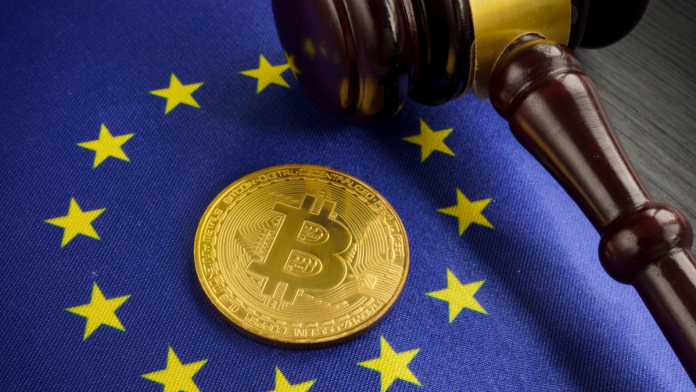 Patrick Hansen, Head of Strategy of DeFi-powered firm Unstoppable Finance, has stated that the EU will look to ban interest rates connected with stablecoins. 
The European Commission, Council of the EU and European Parliament will finalise meetings on 30 June discussing the Markets in Crypto Assets (MiCA) bill for possible regulation.
On the subject of stablecoins, Hansen has confirmed that the 'main aspects are closed', with the three main European bodies agreeing on the following: no exemptions for algorithmic stablecoins, high regulatory requirements for issuers of both e-money-tokens and asset-referenced-tokens, and no CASP interest allowed on stablecoins.
Furthermore, Hansen reveals that "almost all big issues have been agreed upon" with the exception of stablecoins, NFTs and the environmental impact of crypto – discussions still yet to be finalised.
With the surging rise in NFTs post-pandemic doubts have emerged from regulatory bodies, most notably the UK Gambling Commission (UKGC), pertaining to its security and viability.
Hansen addressed whether NFTs will be within the scope of the MiCA bill, stating: "The Commission wants to include them for consumer protection reasons, Council/Parliament were initially against, but seem to have accepted the Commission's compromise proposal now.
"The likely outcome is a compromise where NFT issuers are mostly exempted, but companies/marketplaces etc, providing services on top of third-party NFTs are not. They will need a CASP licence. This is a last-minute extension of MiCA's scope."
Through his Twitter thread outlining the main talking points between the three European regulatory bodies, Hansen affirmed that a ban on Bitcoin is not on the agenda. However, the EU will look to impose 'comprehensive disclosure requirements' for every crypto asset provided by crypto firms.
Stablecoin regulation has been a main talking point within the UK financial sector, as the British Treasury confirmed last month plans were still in motion to forgo a regulatory framework around stablecoins and crypto assets.
"Legislation to regulate stablecoins, where used as a means of payment, will be part of the Financial Services and Markets Bill which was announced in the Queen's Speech," stated a Treasury spokesman.
"This will create the conditions for issuers and service providers to operate and grow in the UK, whilst ensuring financial stability and high regulatory standards so that these new technologies can be used reliably and safely."
Parties attending the MiCA bill negotiations hope to finalise every aspect on 30 June, looking to set a timeline between 12-18 months for implementation to take place.