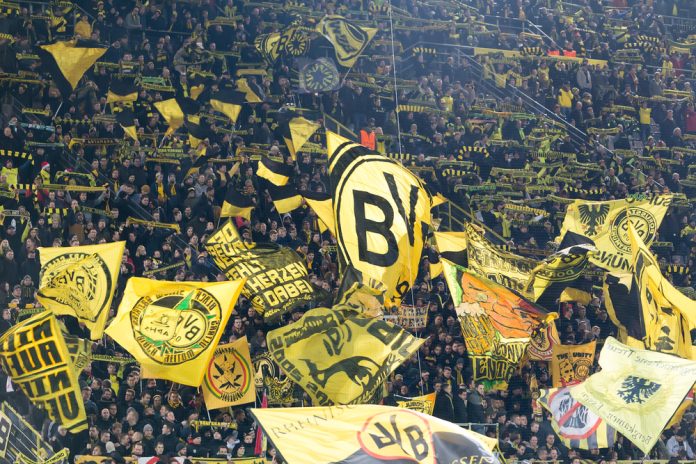 Coinbase has confirmed the expansion of its collaboration with Borussia Dortmund, as the firm becomes a premium partner of the German football giant.
As a result of the extended partnership, which originally began in July 2022, Coinbase has already offered a crypto-education session for BVB employees, in which three dozen colleagues from various departments took part shortly before Christmas.
As part of the sessions, the group were informed about blockchain technology, the financial system and the market.
BVB Managing Director, Carsten Cramer, stated on the deal: "The crypto world offers exciting opportunities, and it is important for us to work with a trustworthy partner in this promising field.
"The granting of the licence by 'BaFin' is the clear signal for us as BVB to now have such a partner at our side in a segment that is still very new and often confusing for non-insiders. We are therefore delighted about the expansion of our partnership with Coinbase as the responsible, secure and standards-compliant global platform for crypto trading."
Coinbase's European Regional Managing Director,'s Daniel Seifert, added: "We are delighted to deepen our commitment to the German market and look forward to working with BVB. Coinbase with its crypto platform and Borussia Dortmund in the sporting arena both stand for innovation, trust and responsibility. We are very pleased to have a partner who believes in the crypto economy and is ready to shape the future with us."
Borussia Dortmund is already working with several innovative companies to create successful Web3 use cases for BVB fans. The partnership with Coinbase thus represents a further step in this development.