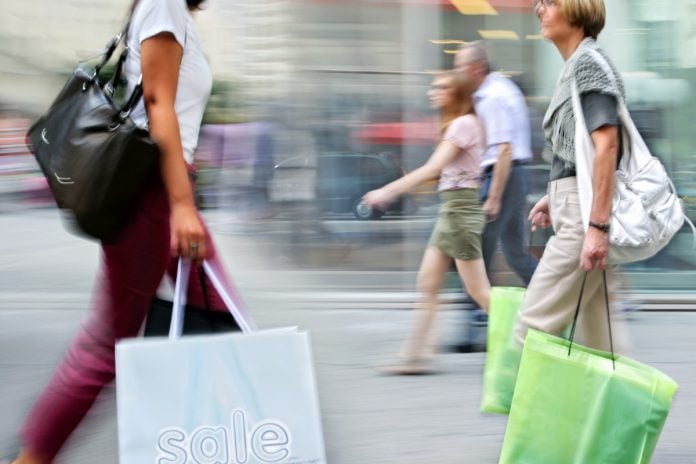 BNPL specialist Clearpay has expanded its payment journey to retail for small and medium sized businesses across the UK.
The offering of instalment payments will be seen as a key step for the growth of the retail sector in the UK as it seeks to recover from a challenging period.
Clearpay's offering is more unique to that of many BNPL specialists – which have brought about significant results for engagement with the alternative payment journey.
Rich Bayer, Clearpay's UK Country Manager, said: "Clearpay has become an important sales channel for our UK merchant partners, the majority of which are SMBs. Last year, we generated £69 million in net economic benefits for our SMB partners, who are the lifeblood of our community.
"With initiatives like our in store solution and Clearpay Day, we're delighted to play our part in helping SMBs continue to grow and become even more profitable."
As part of the expansion, once an SMB accepts Clearpay Card payments in store, shoppers can tap and pay with the Clearpay Card, a virtual, contactless card stored in the Wallet app on iPhone or Apple Watch.
Clearpay underlined that during its recent three-day sale event, Clearpay Day, SMBs saw an uplift in sales of 32% and a 33% increase in new active customers, demonstrating the love that Clearpay's three million UK customers have for shopping small.
Leanne Nightingale, Director at The Pet Van Store in Hull, added on the move: "We've offered Clearpay on our website for two years and on average, 40% of our sales go through Clearpay, so we know that it's an important flexible payment option for our customers online.
"Those visiting our store have told us that they want to be able to pay for their in store purchases in interest free instalments, so we're thrilled to make this possible for them and we're confident that by introducing Clearpay at our physical checkout too, this will help us to drive more sales."
Clearpay data shows that Gen Z and Millennials in particular are looking to shop small, with 70% of all spend at small businesses originating from this group.
The demographic's spending on SMBs has increased 1500% since January 2020, and by offering Clearpay in store, the enterprises will be better enabled to meet this demand.