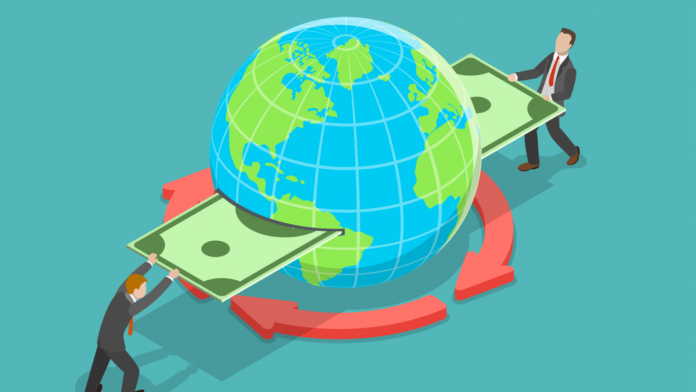 Fintech Wallet Engine and banking platform Mambu have combined to spread low interest, cross-border micro transactions for firms with international operations.
The new wallet-as-a-service offering from the Singapore-based firm is backed by Mambu's cloud banking service and will be rolled out across the Asia Pacific region throughout 2022 – looking to build interest amongst a domestic market which then can act as a trampoline into a global user base.
Wallet Engine has stated that the primary focus of its solution falls on producing more convenient micro transactions between countries, with the company having a general interest in developing peer-to-peer payments, micro-finance, and in-app economies.
Gregor Arn, CEO and Co-Founder at Wallet Engine, said: "Traditionally, if a customer wanted to send a small amount of money to someone else via their bank or financial provider, it was a very difficult and incredibly expensive exercise – often the fees would swallow the amount being transferred. Wallet Engine wanted to solve this problem by focusing on micro transactions and removing the problems created by the unique regulatory systems in different countries.
"We believe that making low-value, cross-border cash transfers quick, easy and inexpensive will have a significant impact on financial inclusion, particularly in those countries that are currently underbanked or underserved. Our wallet-as-a-service subsequently enables organisations in all sorts of industries to launch their own branded wallets to provide their customers with added value that is convenient and simple."
The partnership comes at a time when embedded finance solutions are rising in popularity, with the global market value estimated to reach $7.2t by 2030. The pandemic has certainly accelerated the adoption of the 'anywhere finance' mentality, driving further innovations into the non-financial sectors.
Arn continued: "We have seen a phenomenal transformation in the wallet space in the last couple of years. E-wallets were seen as a very niche point of sale (POS) solution, with not much potential for more than that.
"And yet, here we are just a few years later and e-wallets have been instrumental in keeping the world's money flowing during the pandemic and are now seen as an effective way to facilitate borderless exchange of value. We believe they have an enormous role to play in Asia Pacific's financial future.
"Mambu's composable platform was instrumental in us being able to develop our wallet-as-a-service, with Mambu's flexibility and best-in-class technology critical to our solution. The fact that they were right here in Singapore with us was definitely an added bonus."
Also commenting on the collaboration, Myles Bertrand, Managing Director APAC at Mambu, called high-tax cross-border money transfers a 'long-held problem', praising Wallet Engine for managing to deal with it.
He said: "Wallet Engine came up with an ingenious solution to a long-held problem, that being, how can people send small amounts of money to each other, across countries, without it costing more than the transaction's value?
"Now, with their wallet-as-a-service offering, they've made this technology available to other businesses who want to offer their own customers this innovative solution. It's been especially gratifying that this project has been designed, developed, and launched right here in Singapore – it's a great indication of the current strength of Singapore's fintech ecosystem."