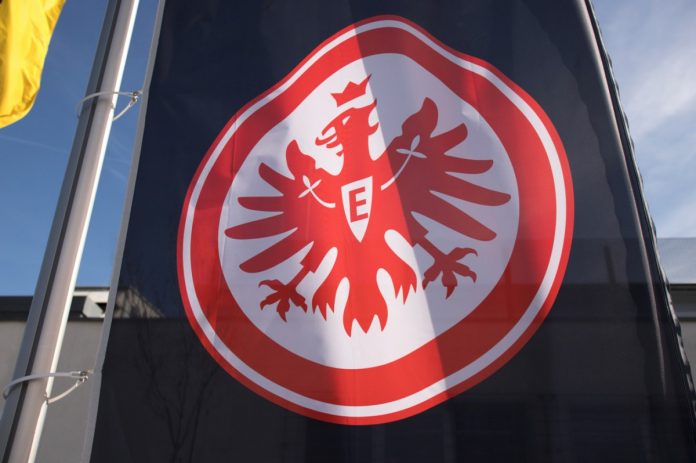 Football club Eintracht Frankfurt has announced a new collaboration with blockchain football platform The Football Club (TFC).
This marks the first partnership between the platform and a Bundesliga team, and is set to equip Eintracht Frankfurt with the capabilities necessary to build relevance and attract attention into the emerging web3 space.
Timm Jäger, Managing Director of EintrachtTech GmbH, the subsidiary of Eintracht Frankfurt Fußball AG, commented: "The dynamics in the virtual world are enormous. Sport in general plays an important role as a lifestyle trendsetter due to its cross-target group orientation.
"Eintracht Frankfurt has already set a benchmark in the field of digital sports at an early stage with its own eSports training centre. We are always interested in offering our fans the latest future topics in Eintracht club colours."
At its core, TFC is a football manager game which extends into a fully functional, Metaverse-adapted mobile app and NFT marketplace that intertwines football with blockchain technology.
A free-to-play experience, players can compete with teams that have been tailored to their liking, with footballers from the First and Second Bundesliga divisions available to pick from and add to a squad.
The Metaverse aspect introduces various virtual reality niches, such as interacting with other fans in virtual stadiums or taking part in different challenges which would add to the experience points gained from playing matches.
Furthermore, the virtual TFC marketplace will give fans a chance to acquire limited NFT (Non-fungible Token) Eintracht Frankfurt merchandise, in addition to more digital, club-specific assets and different lifestyle products becoming available to purchase as the partnership progresses.
Jäger added: "A new, virtual marketplace – we are very pleased to open and play it for the fans of Eintracht Frankfurt and to integrate it into our Eintracht app 'mainaqila' in the future."
Launched in 2020, Munich-based TFC looks to mobilise the Bundesliga for the digital revolution through partnering with more German teams down the line.
"We launched our project in the middle of the corona pandemic because we are convinced that new digital interaction formats between sports fans and their favourite brands and clubs are more relevant than ever and have huge growth potential," said Ante Kristo, Managing Director of TFC.
He then continued: "We are very pleased to have Eintracht Frankfurt as one of the most digital and well-known German football clubs for our new platform and are grateful for the trust that Eintracht places in us."
Adding on to the limitless possibilities for sports teams to create a digital presence, Jäger concluded:
"The digital world changed our communication behaviour a long time ago. The fact that we now have virtual sports and marketplaces, different customer approaches and contact opportunities spurs us on to make innovative offers to our fans very early and very precisely that are fun and sustainable. Analog and digital complement each other perfectly at Eintracht."