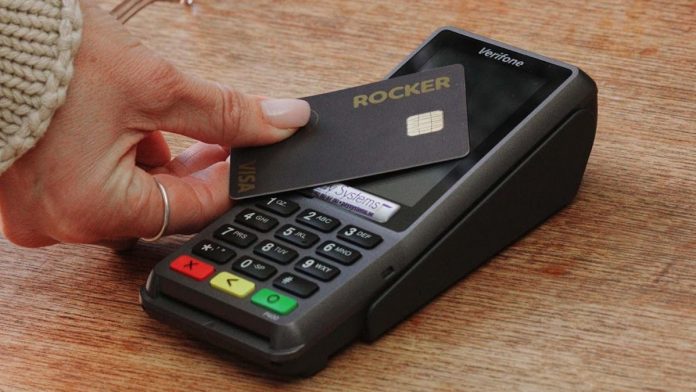 Biometrics specialist IDEX Biometrics has been joined by digital security firm IDEMIA and Swedish digital banking provider Rocker to update Sweden's contactless payments infrastructure.
The Rocker Touch is the country's first contactless card that incorporates a fingerprint sensor provided by IDEX Biometrics. The new offering has also placed Sweden amongst the first global markets to have introduced such technology to consumers.
"As a challenger bank, we are constantly testing new technology to develop smarter financial services that are easier to use and that help our customers improve their everyday financial lives," said Andreas Norberg, VP Save & Spend at Rocker.
"Launching Rocker Touch is part of our strategy to offer smart and secure payment solutions across platforms, whether you wish to pay with your mobile, a card or with a transfer," he added.
The card comes at a time when biometric payment methods are embarking on a period of rising popularity with the general population.
Dentsu Data Lab research in 2021 revealed the preferences of 3422 people across 14 countries.
The results showed that 76% of questioned consumers are in favour of making high value payments through contactless means. Moreover, around 81% of all participants expressed willingness to use fingerprint authentication instead of the classic PIN code.
Further commenting on the Rocker Touch launch, Norberg stated:
"Rocker leads the field among Swedish FinTechs in terms of innovation and with Rocker Touch we are revolutionising and simplifying the way our customers authorise their payments.
"This premium product will be offered as a new service in our comprehensive and growing offering of retail financial services that are easier to use, more flexible and better priced."
Catharina Eklöf, CCO at IDEX Biometrics, added: "This ground-breaking solution meets customer needs by bringing additional convenience and peace of mind. The biometric payment card is certified by Visa and Mastercard and Rocker Touch will work seamlessly with any payment terminal.
"We are pleased to work with Rocker and IDEMIA to contribute to smarter and more secure card payments and as trailblazers for this innovative technology," she concluded.
And finally, IDEMIA's SVP for Europe Aaron Davis reassured consumers that any data shared with Rocker Touch will be securely stored on the card itself:
"At IDEMIA, we're proud to partner with Rocker to bring ever-more innovative solutions to shape the future of payments. These partnerships embody our commitment to providing secured and trusted technologies to our customers.
"These cards allow authorising payments via a fingerprint sensor embedded into the card. Biometric data is securely stored in the chip and never leaves the card. In addition to making our means of payment more secure, customers would also be able to pay contactless whatever the amount of the transaction."