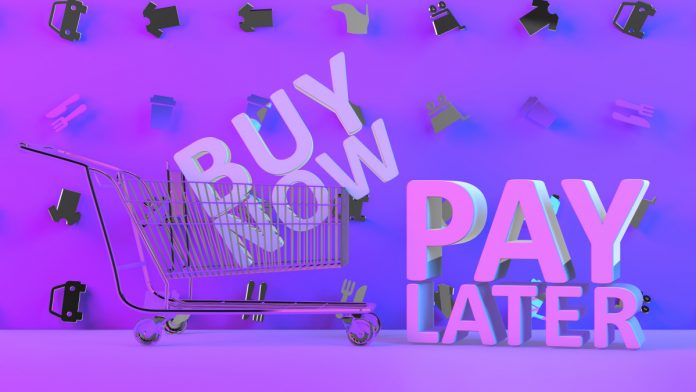 Barclays has called for stricter regulations of the Buy Now Pay Later sector, as it presented new research showing that shoppers are often inclined to buy more than they can afford to repay.
The research presented data that highlighted the relevance at which a wide range of consumers are engaging with the BNPL journey. A total of 24% of answers communicated a concern about the ability to repay BNPL products. Additionally, around 31% of surveyed people say that they're overwhelmed by the amount of funds going out of their accounts towards BNPL bills.
The study was done by market research agency Opinium in early February. Commissioned by Barclays, it involves a total of 2,000 UK consumers across different age and income groups who have previously purchased BNPL products.
Anthony Stephen, CEO of Barclays Partner Finance, commented: "It's essential that the new rules around BNPL regulation are fit for purpose and protect consumers from spiralling debt. Our research identifies the shortcomings of unregulated short-term interest-free credit options and highlights that people are still not clear on the repercussions of not making repayments. Barclays believes all consumer credit products should be subject to the same level of regulation, to avoid an unnecessary two-tier regulatory framework that goes against the best interests of consumers.
"Many of the UK's largest retailers choose Barclays as their finance partner because they share our views on the importance of putting customer outcomes ahead of short-term profits. That's why we're calling for more consistency in the regulation, with a common framework applying to all consumer credit products, and we are hopeful that HM Treasury's review will deliver this."
Furthermore, the research also stated that almost 23% of the 18-34 years-old survey participants have had to limit their spending on essentials such as groceries so that they can stay on top of BNPL repayments.
To tackle the problem, Barclays is suggesting the introduction of tighter, industry-common lending processes. This would mean the adoption of more robust affordability assessments that require a thorough check on a customer's personal financial circumstances, helping to ensure that approved loans are in reach of the consumer's paying-back capabilities. These measures are currently not always carried out due to a lack of a widely accepted framework, resulting in more borrowings for customers with insufficient funds.
Barclays' research highlights this in detail, pointing to 35% of users taking the BNPL option because they lack the funds in their current or savings account to pay for their purchase.
The call for stricter regulations comes at a time when the BNPL sector is expected to experience a bump, according to research from Splitit. More than half of UK credit card users are set to engage with the sector, further increasing the collaborative possibilities between banks and BNPL providers.