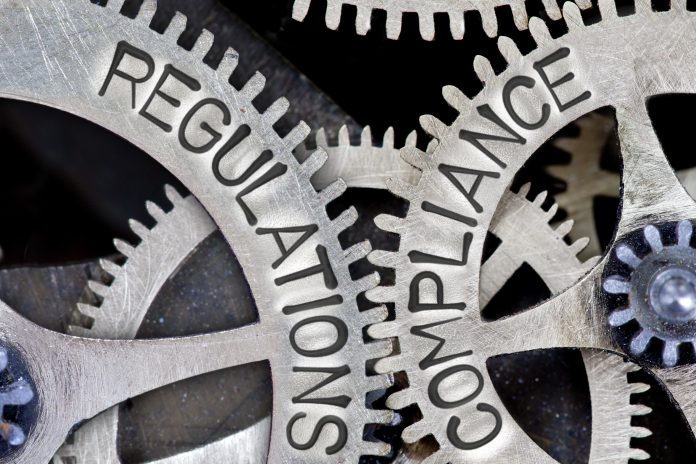 As the payments sector continues to grow, regulatory flexibility and creating the most efficient framework are pivotal to driving innovation and ensuring the most effective marketplace.
As Payment Systems Regulator (PSR) recently set out a new five-year strategic plan, aimed at protecting the interests of consumers and businesses, and promoting competition within the payment industry, we spoke to Ed Adshead-Grant, General Manager & Director, Payments at Bottomline, who shared his thoughts on what it means for the sector. 
Payment Expert: Are you able to tell us more about the PSR's strategy and what it means for the sector?
Ed Adshead-Grant: A strong economic regulator of our UK Payment systems is important for UK plcs to continue to service consumers and businesses. Technology moves fast and the pandemic has accelerated the change in user expectations.
The PSR's strategy recognises the need to evolve its role since 2015 to stay relevant and effective over the next few years across some key priority areas, including: access to payments, protection of the users, active competition for choice and innovation, and an efficient and sustainable model economically.
How crucial is increasing access when it comes to financial and payment services?
Access is an important tool to allow new entrants into the payments landscape. This fosters competition and ongoing investment, which trickles down to consumers and businesses in the form of better value pricing and choice.
A level of control and auditability has to be maintained to prevent chaos on critical national infrastructure, but the principle of access is solid and one to encourage both for payment system operators but also end users who now expect 24x7x365 access to real time payments to operate their lives.
In terms of regulation how important is flexibility as it adapts to new technology and changing times?
Flexible regulation sounds like an oxymoron but it is a modern approach for regulators to be effective. Technology has accelerated the evolution of market dynamics and it becomes difficult to predict how markets will perform in any multi-year strategy. The PSR has been in existence since 2015 and recognised it needed to create a new framework to operate successfully.
Their five-year strategy purposely embeds flexibility and the ability to re-prioritise areas as needed, through changing times. A good example is APP fraud which is now larger than card fraud in the UK and having risen 71% last summer, may break through the horrific threshold of £1 billion for 2021. The PSR had to intervene and mandate the use of Confirmation of Payee (CoP) for the six largest banks to break the inertia and start to tackle the rampant fraud with technology.
There's much further to go on the APP fraud liability models and the much-needed mandating of adoption of CoP across all financial services organisations, but at least the flexibility was demonstrated to get going when new challenges arise.
Do you believe that the PSR's strategy can have an impact on industry innovation?
I'm a big believer in intervention from the regulator, where there is active inertia from the existing players in any market. The PSR strategy reads well to develop the market further but execution is everything.
This new framework can be a real positive support for innovation and ongoing investment so the market develops at a competitive pace, but the PSR role does not finish at the white paper level. It needs to supervise and measure the progress so that the plans become real with teeth for any remedial action.
Why is it so important to promote competition within the sector and what can the PSR's strategy do to boost this?
Competition brings choice, innovation and ultimately more utility to the user – whether a consumer or a business. The PSR strategy can shine a light on the performance of the actors in the industry and encourage the ongoing modernisation and competitiveness of the sector.
This is needed domestically as well as internationally, where UK plc is looking to maintain and grow its leading role in the Fintech industry across the world where early examples such as regulatory sandboxes, real-time payments, and open banking have been the envy of many economies that look towards us for learnings.