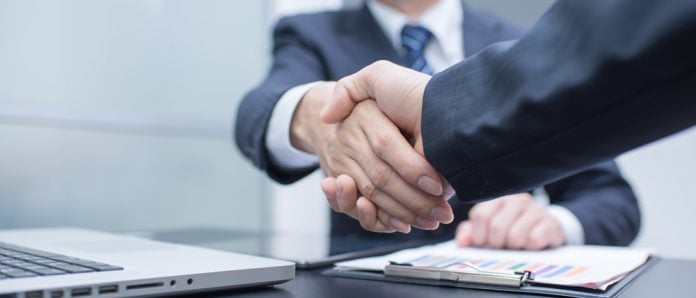 Anthony Thomson, founder of Metro Bank and Atom Bank, has joined Buy Now, Pay Later (BNPL) provider Zip as Chair of the UK Board, bolstering the company's leadership team as it grows in the UK. 
He joins the firm at a time when the BNPL sector is embarking on a pivotal moment, as it continues growth. Thomson was previously Founder and Chairman of digital bank Atom, and before that, co-founder and chairman of Metro Bank, the UK's first new high-street bank in over 100 years.
Furthermore, Thomson also co-founded Australia's first smart bank, 86 400, chairing it through a similar period of transformational change as well as advising on the launch of ila, a digital bank in the Middle East.
On his new role, Thomson said: "Zip was created to give consumers an easier and more flexible way of buying the things they both want and need. Consumer credit can be complex and opaque, things that Zip has been specifically built to avoid. The UK BNPL market is at a very early stage, so to join the board at this time, at an important moment for the industry, is very exciting.
"I look forward to helping grow the business and supporting the sector as it continues to provide a mature, transparent, and flexible alternative to credit cards."
Founded in 2013 in Sydney, Australia, Zip is one of the fastest-growing Buy Now, Pay Later providers in the world with over 7.3 million customers. It currently has a presence in 13 markets globally – including Australia, USA, Mexico, New Zealand, South Africa, the United Arab Emirates and Canada – and is growing quickly through acquisitions, most recently a strategic investment in Indian BNPL platform ZestMoney.
Zip launched in the UK in March 2021 and has struck a wide array of partnerships with merchants across a number of sectors from fashion, travel, sportswear, pets, home improvements, electricals, gaming and large online retail marketplaces. Zip's position in the market is unique: it aims to ensure customers feel informed and in control of their financial future by building financial capability and understanding.
Larry Diamond, Zip Co-Founder and CEO concluded: "Anthony is an industry titan and a great guy. As the original fintech pioneer, we're thrilled to bring his depth of experience and knowledge to the Zip team at this pivotal time for the industry.
"His experience founding and steering international banks through regulation makes him the perfect addition to our senior leadership team and signals our steadfast commitment to the UK. We are excited for this next step in Zip's journey as we continue to develop our offer worldwide."