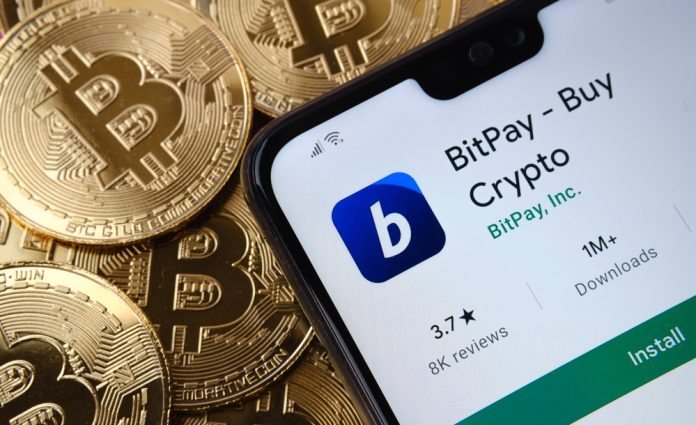 Verifone has partnered with BitPay to acquire its blockchain payment technology, enabling consumer cryptocurrency payments on its in-store and eCommerce Cloud Services platforms in the US.
Beginning later this year, the new solution looks to allow merchants to broaden their customer base and promote 'crypto-acceptance' while being 'protected from the price volatility' of the cryptocurrency markets.
Mike Pulli, Verifone CEO, commented: "This partnership allows Verifone the right to make a strategic investment in BitPay. The solution and investment highlight Verifone's commitment to enabling revolutionary and meaningful payment experiences for merchants.
"Our Advanced Payment Method platform is robust, and this crypto solution with BitPay adds tremendous value for Verifone and our customers,"
As part of the new investment, merchants will be able to accept crypto payments directly from Verifone without needing a BitPay account, and the consumer can pay using crypto wallets.
As the current market cap for all cryptocurrencies is $2 trillion, holders of the currencies are looking for places to spend their crypto money.
Jeremy Belostock, head of APMs at Verifone, commented: "Our merchant base is busy enabling several new advanced payment methods (APMs), and the appetite for crypto payments has exploded this year.
"Together we have solved all the potential challenges for merchants: There's no volatility or fraud chargeback risk, low implementation costs, and consumers will find the payment experience very seamless."
The company explains that at the checkout, users can select their 'preferred' crypto wallet on a Verifone device and scan a QR code using the crypto wallet to complete the transaction.
Once the crypto funds have been received by BitPay, the merchant will receive an approval message on the in-store terminal, and funds will be settled into the merchant's bank account in traditional currency via Verifone.
"Verifone's merchant base includes many of the world's largest and most well-known brands looking to tap into the growing crypto market," noted Stephen Pair, co-founder and CEO of BitPay. "This partnership allows these businesses to easily and securely accept crypto payments, and benefit from pent up consumer demand to spend crypto."
Last month, BitPay continued with the aim of company growth through the introduction of Google Pay. This partnership allowed BitPay Prepaid Mastercard owners to expand their options by adding the card to Google Wallet and spend using the new acquisition.