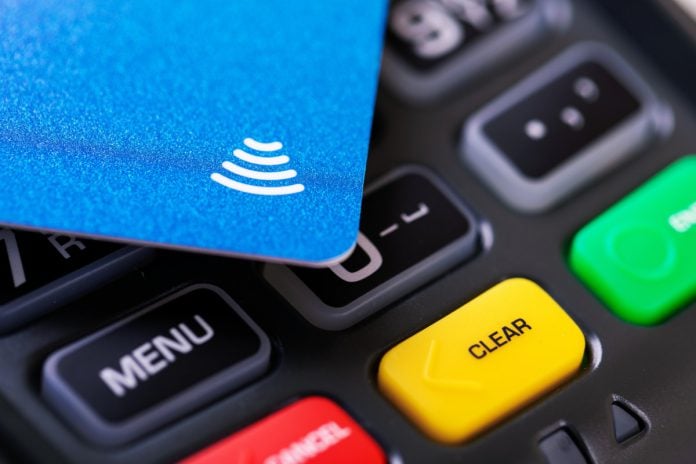 As the UK contactless limit is set to increase, Lloyds Bank, Halifax and Bank of Scotland are set to grant consumers heightened control over their spending limits. 
The trio of financial firms are set to allow users to determine their own contactless spending limits via mobile applications.
Lloyds Banking Group's Philip Robinson, commented on the move: "When the contactless limit increases, our customers will be able to use new tools in our mobile app to switch contactless on and off and also set their own transaction limit.
"We've listened to customer feedback to introduce this option which will allow them to make the most of the £100 limit in a way that works for them."
Users will also have the ability to remove contactless payments altogether – in a bid to further deepen their transactional control and alleviate fears over the threat of fraudulent activity.
The contactless limit in the UK was increased from £45 to £100 as contactless engagement grew significantly throughout the pandemic and the UK was no longer impacted by EU regulations following Brexit.
The decision to raise the limit from £45 to £100 was made by the Financial Conduct Authority (FCA) and HM Treasury, based on public constitutions and discussion with both retail and banking, and was publicly revealed as part of the Spring Budget in March 2021.
UK Finance, the banking and financial services trading body, has outlined its hope that the new limit will 'give customers more flexibility when shopping instore'. Customers can either ask in store or follow the prompts on a card payment machine when making a transaction to check if a retailer has updated to a new limit.
At the time, Rishi Sunak, Chancellor of the Exchequer, remarked: "Increasing the contactless limit will make it easier than ever to pay safely and securely – whether that's at the local shops, or your favourite pub and restaurant. As people get back to the high street, millions of payments will be made simpler, providing a welcome boost for retailers and shoppers."