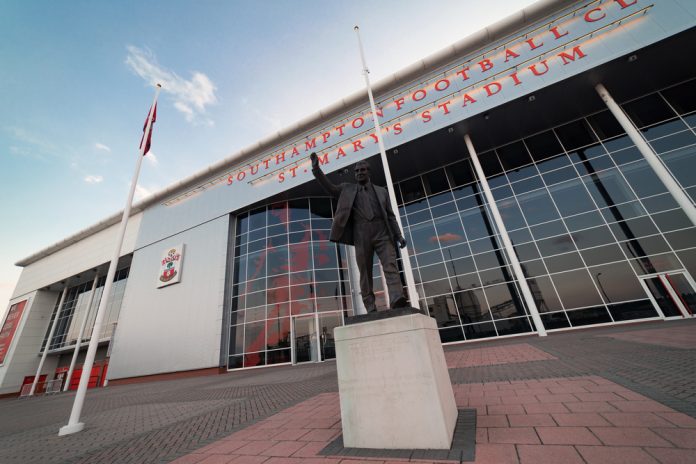 Learncrypto.com has grown its UK presence, becoming the official training kit partner of Southampton FC. 
The crypto education platform will feature on the training kit for both the first team and the B Team throughout the 2021/22 season, as the new branded training kit is set to debut ahead of this Sunday's match.
Roman German, Chief Product Officer at Yolo Group, noted: "We believe in the power of cryptocurrencies and blockchain technology to improve the lives of millions of people around the world, and the first step towards this is education."
"We're so proud to partner with learncrypto.com and Southampton FC to spread the word about the positive impact crypto can have," German added. "Whether you are completely new or want to take your blockchain knowledge to the next level, you'll find the resources you need to do your own research and be better prepared to take part in the financial revolution."
The platform aims to 'make cryptocurrency accessible to everyone' and is designed to help users learn about cryptocurrency with 'simple, relevant and engaging content'.
Sarah Batters, Director of Marketing and Partnerships at Southampton FC, commented: "We are proud to be partnering with learncrypto.com, a non-profit crypto education platform that is providing opportunities to learn about blockchain and crypto, during a time when the sector is growing exponentially.
"Keeping pace with new technologies is increasingly tough, so we support their mission to give confidence and foundational knowledge to those wanting to interact with cryptocurrencies or blockchain in the future."