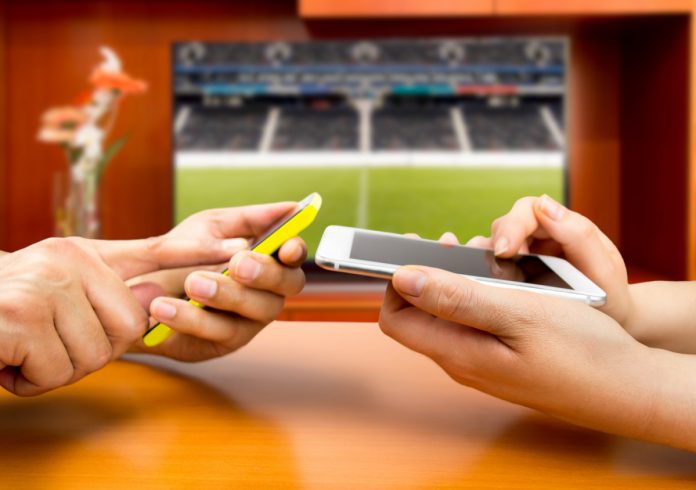 As the elevation of online gambling's consumer base grew exponentially throughout the pandemic, the threat of fraud and specifically ad fraud was also exalted.
Seeking to establish alternative methods to eradicate ad fraud, Adex's recent report took a deeper look at ad campaigns of four key players in the sector over a five-month period, as they actively engaged with new traffic sources at that time.
Significantly, the group discovered that in excess of 34% of gaming and betting traffic is from invalid sources, which is heightened compared to the ecommerce sector, which reports 24% invalid traffic.
Furthermore, as the gaming and betting industry shifts increasingly to mobile, the research detailed that mobile traffic fraud spiked at 36%, compared to 28% of its desktop counterpart.
With the most prevalent threat stemming from bots when it comes to illegitimate mobile traffic, an issue that isn't easily solved with bots becoming increasingly sophisticated and evolving dramatically over the pandemic, to bypass anti-fraud strategies.
The report states: "If we talk about mobile fraud, the biggest threat is represented by bots, which have become even more complex — bots can now mimic the natural mouse movements or screen touch. Add device farms, and you get an alarming picture of what is happening to mobile gambling traffic.
"In terms of desktop traffic, browser anomalies lead the way — it's the easiest way for fraudsters to reach your marketing budget."
Delving deeper into mobile fraud, android platforms suffer 40% of all gambling traffic being invalid and potentially fraudulent.
This evolution has been replicated in numerous sectors, as fraudsters have become increasingly more meticulous in their approach during the pandemic and the overall acceleration of digital engagement.
Casting its eye towards the future, the report underlined that with an increasing number of markets regulating and opening up, the industry is at an 'important juncture' when it comes to combatting fraud and ensuring traffic is efficient and legitimate.
The threat is also spiked during significant events, as the report commented on just how challenging this can be to detect: "Usually, the share of fraudulent traffic grows exponentially during big sporting events such as Champions League games. The overall conversion rate naturally increases, and cheaters attempt to 'mix-in' some fake traffic, hoping operators are unable to source them out."
Providing an overview of gambling ad fraud trends to watch out for in 2021, Adex noted that the growth of mobile ad fraud is 'constantly increasing' with the average screen time 'almost doubled' during the pandemic – nearly five hours on average – which represent more opportunities for criminals due to its 'low-risk, high-profit' activity.
Another on its watchlist is the 'rise of sign-up fraud' noting that in gambling it's 'even more critical' since the lead acquisition costs are 'very high'.
It reads: "So naturally, fraudsters aim to steal this money; that's why we discover bots that can do more and more things: browse the website, make random clicks, scroll the page, fill up registration forms, fake account activity – you name it."
The report comes as Adex continues to enhance its focus on ensuring that gambling traffic is clean for operators, utilising extensive experience in the sector to collaborate with operators and maximise clean engagement.
To download the report in full and find out more about Adex, Click Here.