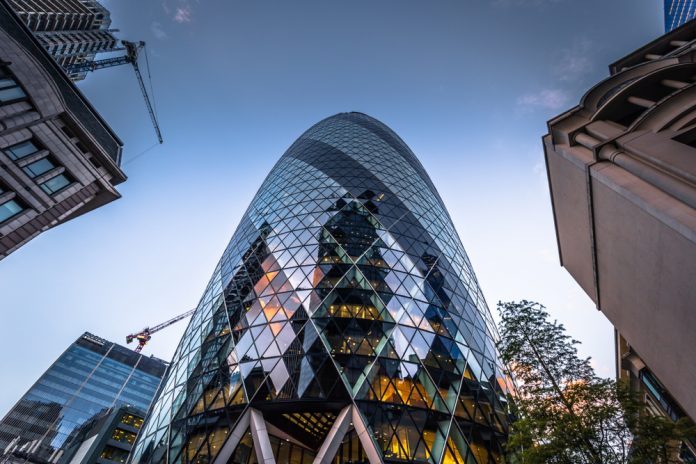 UK fintech industry representative body Innovate Finance has published its report on the British sector for the first half of 2020, announcing that 2021 has been a 'record breaking year' so far.
Emphasising the 'robustness' of UK fintech in overcoming the challenges of the COVID-19 pandemic, Innovate Finance highlighted that a total of $5.7 billion had been raised by the sector in H1 2021 ($4.3bn), a 34% increase on the 2020 figure and surpassing the previous record set in 2019 ($4.6bn) by 26%.
The report also revealed that the UK is second only to the use in terms of funds raised, with the latter country securing 940 deals and $26.7 billion, solidifying the market's position as 'Europe's leading FinTech hub'.
Additionally, the sector is 'well ahead' of the levels secured by Brazil at 40 deals and $3 billion, Germany at 56 deals and $2.5 billion and India at 132 deals and $2.2 billion.
In comparison, the first half of the year has seen 13 UK fintech firms secure 'mega deals' with investment above $100 million, three more than in 2019, with Checkout.com, Blockchain.com, Rapyd, SaltPay and Starling Bank signing some of the top 10 deals across Europe.
Of these firms, payment technology providers Checkout.com, Rapyd and SaltPay cliched $300 million deals, whilst PaySend, DNA Payments and PPRO Financial forged partnerships worth $125 million, $140 million and $180 million respectively.
Meanwhile, PayFit,, ClearScore, Smart Pension, Blockchain.com and Starling Bank supported their growth and commercial strategies with respective investments of$107 million, $200 million, $230 million, $300 million and $476 million.
"This analysis clearly demonstrates that the appetite among international investors to fund high-growth, innovative firms has never been greater, and is a testament to the UK's position as a world leader in FinTech," said Janine Hirt, CEO of Innovate Finance.
"FinTech is one of the fastest-growing sectors of our economy and has a vital role to play in the UK's economic and business recovery. To have secured record funding – in just six months – speaks to an enduring confidence in UK innovation, as well as our ability to build and scale world-class businesses.
"It is hugely encouraging to see evidence of this resilience and growth, particularly in light of the uncertainty and challenges brought on by 2020. Both the flow of capital and a wide talent pool are essential to maintaining the sector's strength, and we remain committed to supporting efforts in these vital areas."
Furthermore, the first half of the year has seen an 'increasing number' of UK fintech firms announce plans for public listings and launches of Initial Public Offerings (IPOs), a trend which Innovate Finance believes is indicative of the 'maturing status' of the sector.
Innovate Finance's investment figures follow on from the Fintech Strategic Review earlier this year, which set out recommendations for the future growth and development of UK fintech, providing a roadmap for securing future long-term funding.
Conducted by former Worldpay CEO, Ron Kalifa OBE, the review aimed to set priorities for the industry as well as policy makers and regulators in order to further enhance the success of the British fintech market.