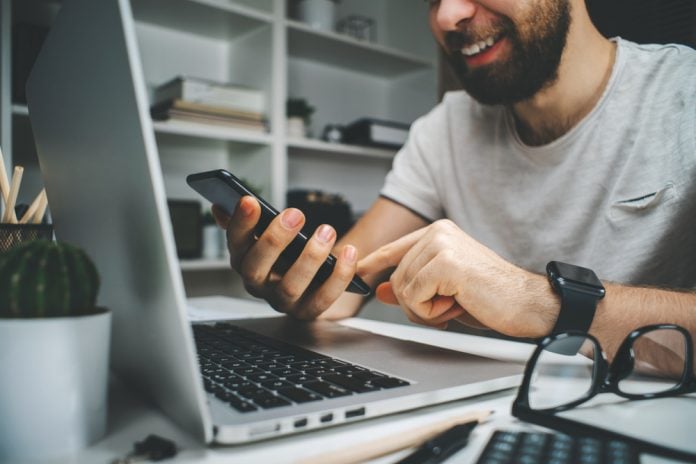 1account, the provider of age verification and digital ID solutions, has begun a consultation with a range of stakeholder including the UK Gambling Commission and betting operators concerning financial tracking for multiple-account holders.
Citing UKGC statistics, the firm has noted that around 24 million people in the UK gamble, translating to 35% of the population, whilst roughly 10.5 million regularly bet online.
Ben Keirle, CEO and founder of 1account, detailed that when players hold multiple accounts, this increases the potential for them to be 'less aware of their overall financial position'.
Although some individual operators provide tools allowing players to see their net deposit position – explaining the financial position of their gambling activity – Keirle believes that this is not enough for those with multiple accounts.
Bettors with multiple accounts, he argues, are only able to consolidate their overall financial position themselves,'if at all'.
He explained: "Right now, we are consulting the UK gambling industry, including betting operators, charities and the Gambling Commission, for their views on how digital ID can allow better self-regulation of betting activity."
"Our consultation and proposal, which will result in an industry first if adopted, is aimed exclusively at putting more control in the hands of individual players, supporting safer play and enabling operators to make better player account management decisions.
"1account's digital identity takes the best of existing controls and pushes them even further by integrating solutions while fully protecting sensitive data and individual privacy, as well as providing a joined up-net deposit position regardless of where a player bets."
Meanwhile, Ralph Topping, former CEO of William Hill and current member of 1account's advisory board, also commented: "The gambling industry in the UK takes its responsibilities to customers extremely seriously, however they can only act on the information they themselves hold about a person's activities.
"A digital identity, linked to all a player's gambling accounts, shows that person an overview of their net deposits, meaning they can moderate their play accordingly and not only bet less at certain times, but know when they're in a position to safely play more."