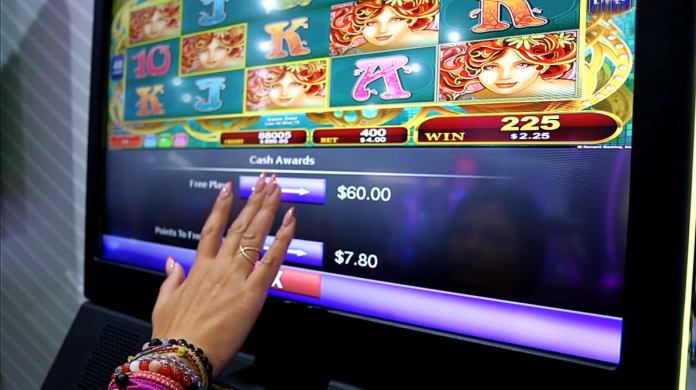 Resorts World Las Vegas is eyeing a 'first of its kind experience' as it unveils a technology-driven gaming experience on the Las Vegas strip.
Building on the growth of mobile gaming, the experience will be powered by the Resorts World Mobile App and developed by the mobile platform, JOINGO, a Sightline Payments Solution.
"Our vision at Resorts World Las Vegas has always been to provide first-of-its-kind experiences across every element of the resort, including gaming. Through our partnerships with best-in-class gaming technology partners, we will offer our guests a fully integrated experience, not just on the gaming floor, but across the entire resort," said Rick Hutchins, Senior Vice President, Casino Operations at Resorts World Las Vegas.
"The Resorts World Las Vegas mobile app will better serve patrons by providing loyalty and personalisation based on their preferences for guests enrolled in our Genting Rewards program."
Engaging with the operator's app will allow guests to pay for any gaming, entertainment, or hotel offerings, and check their Genting Rewards account balances, receive offers and rewards and stay connected to the array of amenities available at the resort.
Genting Rewards is Resorts World Las Vegas's global loyalty program and is a free enrollment where members will earn points, recognitions and rewards for their spending across the resort.
Furthermore, Resorts World Las Vegas will be the first Las Vegas casino where consumers can utilise a digital login and cashless wagering experience at both slots and table games. Managed through Konami Gaming's SYNKROS.
"Launching cashless gaming solutions at the first major Las Vegas casino opening in a decade presents a tremendous opportunity for Sightline to further the digital transformation of the consumer experience in gaming," added Joe Pappano, CEO of Sightline Payments. "Resorts World Las Vegas will spotlight the impact that payments innovations can have on the integrated casino resort to the entire gaming industry. We are proud to launch the Resorts World Las Vegas Play+ program alongside this historic opening."
"When Resorts World Las Vegas and Konami Gaming first launched an official partnership at the start of 2020, we set out to reinvent the hospitality experience in Las Vegas by bringing seamless interaction, leading-edge convenience, personalised engagement, and catered service to every guest touchpoint," said Tom Jingoli, executive vice president & chief operating officer at Konami Gaming, Inc. "The opening of Resorts World Las Vegas marks a significant historical moment for our city and the global gaming industry, and Konami is incredibly excited to be part of delivering unforgettable entertainment and seamless experiences to guests in entirely new ways."
"Our vision of connecting the guest experience couldn't be more fitting for this partnership between Resorts World Las Vegas and NRT," said Michael Dominelli, President of NRT.  "Enabling both a physical and digital solution set of financial services, marketing and loyalty, rewards, enrolment, electronic markers and intelligent table games platform. Not to mention the most reliable and secure infrastructure we have driving all of our technology. Connected and backed by key operational software stacks such as AML tracking and management, financial service intelligence and award winning Backoffice platform we are proud to shape the future with Resorts World Las Vegas."