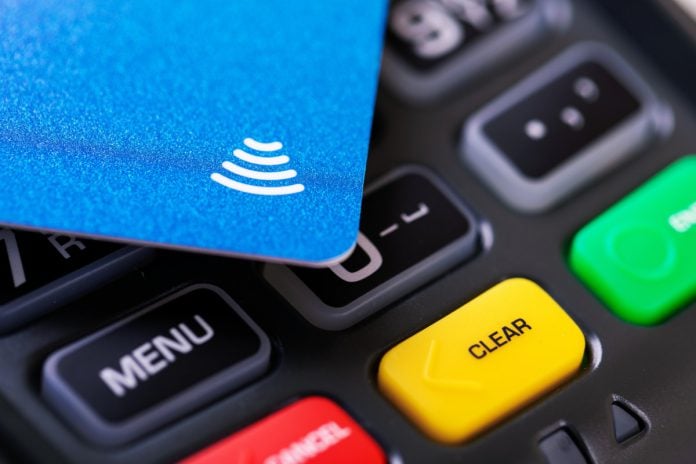 The fintech behind the specialist software-only Point of Sale (SoftPoS), Phos, has teamed with Israeli acquirer MAX to enable merchants to accept contactless payments using their smartphone.
Using phos' technology, MAX customers can now turn any NFC-enabled Android device into a payments terminal, without the need for costly additional hardware.
The partnership marks the first-ever use of SoftPoS technology in the Israeli market and MAX will offer the digital payment solution at no extra cost to its business customers for the first month.
Tal Cohen, VP of Business and Processing at MAX said: "We are proud to introduce SoftPoS technology to Israel, revolutionising payments and helping small businesses thrive in the post-pandemic recovery. Business owners who until now avoided receiving credit card payments, and lost potential customers as a result, will now be able to receive contactless payments via a mobile device. Businesses are no longer dependent on a physical terminal, allowing them to easily expand their customer base."
Although on a global scale contactless payments continue to rise, many small business owners in Israel have chosen not to invest in physical POS terminals, due to high upfront costs and fees. This has greatly reduced payment options for customers, hindering potential sales and business growth.
Until now, merchants in the region have been largely unable to receive contactless card payments, as customers have historically had to type in their details manually when paying by card.
The new SoftPoS solution allows merchants now to have access to a hassle-free alternative to facilitate digital payments, using hardware familiar to their customers and which they already own.
Brad Hyett, CEO of phos, added: "We're excited to be partnering with MAX to bring this innovative technology to Israel. Consumers are increasingly demanding more efficient and easy-to-use payment methods. This means, for businesses to thrive in a competitive environment, they must be equipped with the best and most innovative payment solutions. Our leading SoftPoS solution not only improves the customer experience by reducing friction in the purchase journey, but removes the costs associated with physical payment terminals for business owners."