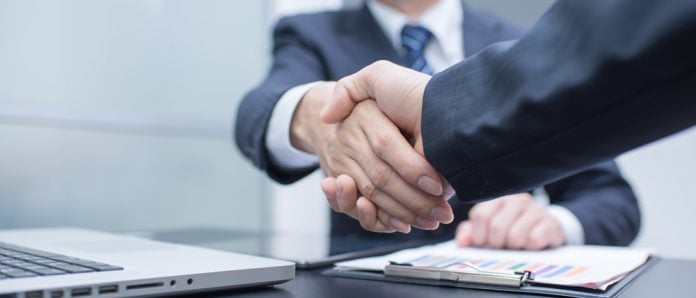 Retail returns network provider Happy Returns has been acquired by PayPal, in a move described by the former as an 'exciting milestone' for the company's further expansion.
The acquisition will see Happy Returns continue its returns procedures as part of PayPal's wider operations, whilst the latter leverages its technology and platform to assist with extending its own solution 'beyond discovery and payments to the post-purchase experience'.
Additionally, Happy Returns will receive support from PayPal with improving its platform and expanding its footprint, with the end goal of providing a seamless, cost effective and friendly way for customers to make and process returns.
Recognising a 'close relationship with PayPal' as well as a 'deep respect' for the firm's role in the ecommerce space, Happy Returns detailed in its official statement: "This is an incredibly exciting milestone for our company, and it would not have been possible without the hard work and dedication of our entire team.
"We are so proud of what our team has accomplished and are grateful for the tenacity, creativity and empathy Happy Returns employees bring to work each day. We are confident that the best is yet to come, and are looking forward to our next chapter as part of the PayPal."
Happy Returns aims to reduce the expense and wastefulness of the return process for online goods, utilising a box-free, in-person return drop off solution, with the intention of lowering costs for merchants, improving the experience for consumers and enhancing the sustainability of the process.
The company's network currently includes over 2,600 drop-off locations in over 1,200 metro areas in every continental US state, as well as Washington DC, and its software and logistics services are currently utilised by a range of brand partners.
In addition to acquiring Happy Returns, PayPal has also enhanced its partnership with Google Cloud, boosting its infrastructure and analytics capabilities to assist with the processing of transactional data on a larger scale.
The payments platform plans on moving more of its core infrastructure and workloads to Google, in recognition of a huge surge in digital commerce and user traffic as a result of the COVID-19 pandemic, with a 24% spike in PayPal active customer accounts recorded, translating to over 392 million.
Google Cloud stated that it has enabled payPal to add capacity to its infrastructure in a matter of hours, a process that would have taken months to complete prior to the partnership expansion.
Wes Hummel, VP, Site Reliability and Cloud Engineering, PayPal, said: "We can only develop fast, build fast, and deploy fast if we have infrastructure that's as nimble as we are. By leveraging the power of the cloud, our teams can focus on providing the best products, capabilities and services to our customers."
The bulk of PayPal's transactional data resides in its SAP S/4HANA database, and so the enhanced collaboration will enable the firm to use SAP's Financial Products Subledger to quickly process transactions at higher volumes whilst also analysing purchase trends at volume with low latency.