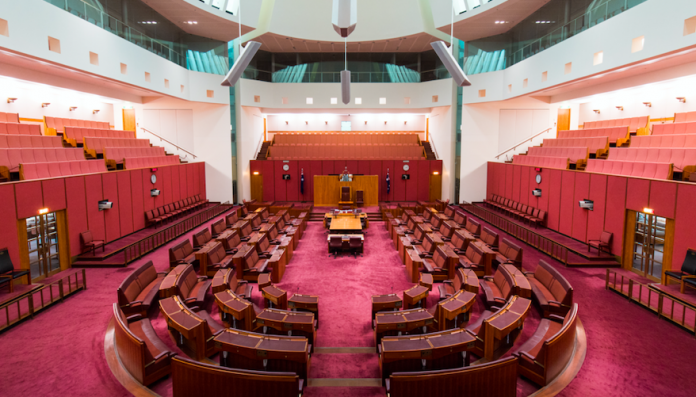 Suicide Prevention Australia has submitted its response to the Federal Government's review of online gambling, stating that "stricter regulation of the gambling sector is required across all Australian states".
Canberra's Government has commissioned a 'Senate Standing Committee' to review and draft new federal amendments to update Australia's 'Interactive Gambling Act' of 2001.
The committee has agreed that it will propose an outright ban on credit card transactions across all online gambling verticals, to be mandated as a Commonwealth law enforced by the Australian Communications and Media Authority (ACMA).
Whilst the measure carries Suicide Prevention Australia support, the organisation has urged the government to enforce stricter requirements and customer protections on online gambling.
Responding to the committee, Suicide Prevention Australia has recommended that the following actions be implemented federally-
· The requirement for all online gambling companies to conduct customer financial risk assessments.
· A ban on all gambling advertisements and customer incentives to gamble.
· The overhaul of data privacy regulation, to prohibit companies from sharing or selling client contact data amongst the industry.
Suicide Prevention Australia stated that its recommendations had been evaluated by Financial Counselling Australia, which had participated in lived experience roundtables examining problem gambling's links with suicide.  
On customer protections, Suicide Prevention Australia was stunned that "gambling companies were not required to conduct any form of financial risk assessment, prior to customers opening new accounts".
Risk assessment enforcements, were deemed as a fundamental market safeguard lacking for Australian online gambling, which should be urgently resolved.
On the need for a 'gambling advertising ban', Suicide Prevention Australia highlighted that its policy roundtables held concerns over the normalisation of gambling in Australian society due to gambling advertisements.
However, Suicide Prevention Australia biggest concern centred on 'betting companies sharing client data amongst each other' as a practice that should be immediately outlawed.
The organisation stated: "The issue of data sharing and incentives has a significant impact on Australians who gamble as problem gamblers are being actively incentivised to resume their problematic behaviours, which can extend to resuming other forms of gambling."
Suicide Prevention Australia's recommendations follow further responses to Australia's Commonwealth review of online gambling, in which civic and public health stakeholders have urged the government to take a more active role in how the sector is governed.