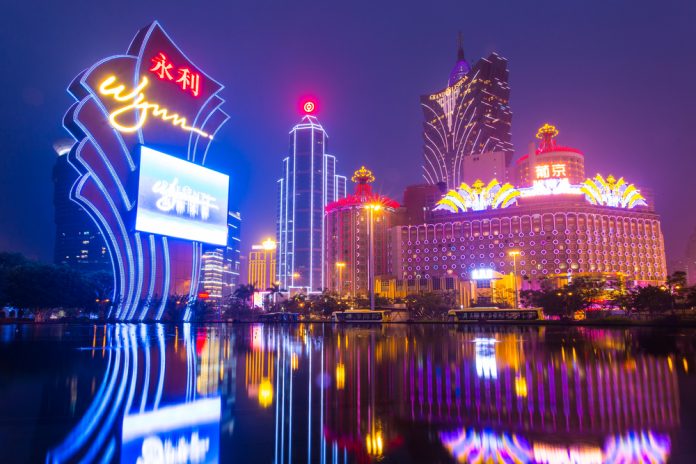 Figures in the Macau gambling industry continue to raise concerns about the introduction of digital Yuan to the territory, although other financial commentators have begun to highlight the potentially positive impact of the roll out.
The central government in Beijing is currently moving ahead with a widespread implementation of digital Yuan, having introduced the currency in the capital city in addition to the provinces of Chengdu, Shenzhen, Suzhou and Xiong'an.
A desire to combat money laundering, criminal activities and possible terrorist financing has been touted as the primary motivation behind the Chinese government's digital currency strategy.
According to Cointelegraph, Macau is set to integrate digital Yuan into its own financial framework, with Chief Executive Ho lat Seng telling regional administrators that the city should 'follow the pace' set by the mainland government and provinces.
The Macau Monetary Authority is currently in the process of amending its legal frameworks in cooperation with the People's Bank of China to incorporate digital yuan into the regional economy.
Reactions to the planned rollout have been mixed – Robert Goldstein, Chairman of Las Vegas Sands and Macau's Sands China has described the introduction of digital Yuan as potentially being 'a very positive thing for the Macau market as it becomes more integrated into China and more consumer-friendly'.
Additionally, a Hong Kong-based fintech consultant told Cointelegraph that the rollout of digital Yuan should be viewed in the context of the wider strategic digitisation and diversification of the Macau economy, whilst also noting that it was 'important for casinos to control money flows'.
However, this has done little to calm the fears of many in the Macau gaming industry, who are concerned that the introduction of a digital currency could make the traditional junket system obsolete. 
Junkets are businesses which serve as middlemen for high-staking Chinese gamblers, who account for around half of Macau's gaming revenues.
Gambling operators are concerned that if these high-stakes customers instead purchase gambling chips using digital currency instead of via junkets, it could trigger a collapse in the sector's basic structure.
"All these intermediary industries will be faded out or disappear right away, and this is a very likely possible outcome," said Luiz Lam, an investor in the junket industry.
Additionally, pressure from Beijing has reportedly prompted some junket customers to begin withdrawing their holdings, causing liquidity issues.
Meanwhile, casino executives are wary of the imposition of daily or annual transaction limits by the central government, a practice made much easier by the use of digital currency, which could further impact the stability of the industry.
These concerns have been exacerbated by the fact that the casino industry in Macau ended 2020 reporting its worst financial year on record, with gaming revenue sinking by 79% to 60.4 billion patacas.