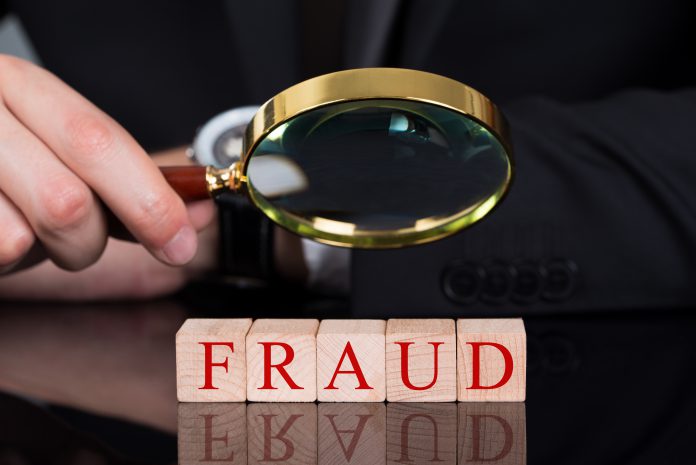 Bence Jendruszak, Co-Founder and COO at SEON writes for Payment Expert emphasising why faster solutions are needed to combat fraud following the pandemic.

The impact of COVID-19 has caused businesses to turn to digital processes left, right and centre. As consumers everywhere have stayed indoors, making payments online instead of in-stores, the use of cash has suddenly depleted and digital payments have shot through the roof.
And this has affected all industries, as restaurants that have never before offered takeaway and delivery services have established a presence on apps such as Just Eat and Deliveroo, while retailers that previously only had a physical presence are now selling goods using new websites and apps. Even those industries that were already well accustomed to online transactions, such as gaming, have had to brace themselves for a sharp rise in transactions.
So, it looks like the world of commerce may be heading for a 'new normal'. However, the fact is, many companies moving their processes online are being caught out by fraud. This is because fraud usually increases alongside online activity and while businesses have been fast to react to the virus and move their operations online, they don't have the solutions in place that enable them to respond to fraud at the same speed.
Why current fraud solutions can be ineffective
Despite the prevalence of some very effective fraud solutions available in the market, many businesses are still dependent on archaic legacy systems which mean that the current platforms most fraud prevention companies are providing take weeks to implement, rely on multi-year contracts and require sperate solutions for different sized businesses.
As a result of these slow integration times, fraud solutions have ended up being ineffective during periods of lockdown, as companies are feeling the full effects of fraud before the solution is fully implemented. Needless to say, as businesses move online and economies across the world take a hit, the last thing they need is to find they're fighting yet another battle.
Why fraud is increasing during the pandemic
The types of fraud taking place can range from friendly fraud to criminal fraud, such as account takeover and identity theft. But as it stands, the sheer number of transactions taking place online while people are shielded by online anonymity has made the internet a fertile ground for all types of cybercrime.
And unfortunately, the financial pressure placed on consumers as a result of job losses and furlough schemes has contributed to the problem. Phishing scams that offer financial aid and false employment websites that steal identities are targeting vulnerable consumers. The false accounts created using these details are then used to commit fraud across various sectors, from retail to online entertainment.
What's more, this problem is further perpetuated as those who are feeling financial pressure are looking for ways to either save or make money and some are turning to fraud to do so.
As a result, all businesses, whether they had online processes before the pandemic, or have only just turned digital, need to be prepared for this increase in fraudulent activity. However, most have been unable to integrate the fraud prevention tools they need, which is costing businesses money, and failure to respond to fraud now will be just as threatening as COVID was in the first place.
A new way to approach fraud prevention
But there is a solution to the issues that businesses face caused by outdated fraud solutions. At SEON, we've been helping companies tackle fraud head-on during the pandemic thanks to a new and unique way of integrating fraud prevention solutions – via a Google Chrome extension.
By integrating fraud tools this way, businesses can have them up and running in a matter of minutes, which is considerably less time than the usual process that takes several weeks.
In addition, the flexibility of such solutions means that they can be used by companies of all sizes, while fraud prevention businesses can offer rolling monthly contracts and free trial periods due to their ease of integration. This relieves some of the pressure being experienced by fraud managers and staff during the crisis as not only can they respond to fraud near-immediately, but it removes the need for them to make any large and drastic decisions regarding contractual agreements.
As we head into the new normal, so too must the fraud industry. Merchants need new and effective ways to combat cybercrime as the online environment undergoes this period of rapid transformation. Many businesses will be relying on solutions being flexible, easy to use and that can be quickly integrated into their business structure.