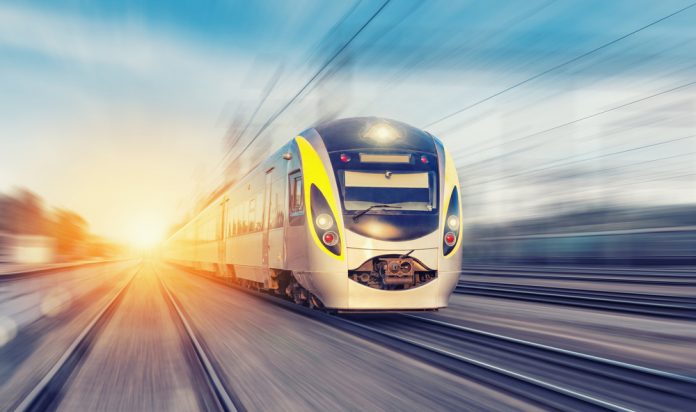 Darren Anderson, Business Development Manager, Self Service, Ingenico Enterprise Retail writes for PaymentExpert on the role of the payment industry in boosting the transport sector's ascendancy into the 'new normal' following COVID-19.
Across the globe, the transport industry is adapting to a new normal.

Previously, a physical ticket would have been purchased using cash from a manned kiosk but nowadays, it is a very different story. Technological advancements, alongside open payments, have unlocked new possibilities across multiple industries. Furthermore, travellers are expecting more as part of their basic service.

The move towards a cashless society is quickly gathering pace. Cards and alternative payment methods (APMs) are now the norm, and the ways in which these changes are affecting transit systems are far reaching. With that said, I'll explore the payment trends, the key benefits of these developments and what travel operators need to know.

The payments trends affecting transport

Tap and pay is one of the biggest payment evolutions as it brings ease and simplicity to everyday tasks. Travellers have welcomed this development to the transport journey – whether that be tapping onto trains, to borrowing bikes or hiring e-cars. In response, global transit systems are adapting their infrastructure to accept cards as new forms of entry, including digitised versions on smartphones or internet of things (IOT) devices, so customers can simply tap in with their preferred bank card.

What's more, app payments are also on the rise. These offer customers the ability to plan ahead for every leg of their journey, in one place. Many local transport networks now have their own apps with integrated timetables, payments, and ticket download capabilities, featuring QR codes and barcodes which can then be scanned quickly and efficiently. These capabilities are being enabled by transit hardware developments – smaller more portable terminals for transport staff, and self-scanning ticketing devices are streamlining the process even further.

What is the ultimate end goal for transport experts? Mobility as a Service (MaaS) because it provides an easy and frictionless all-encompassing transport system that guides consumers through the whole journey, no matter what mode of travel they choose.
What are the benefits to consumers and merchants?

One of the biggest contributors to the vast changes we're seeing in the transport industry is open payments. It is the technology that's enabling paper-based tickets to be swapped for NFC-enabled devices such as bank cards and mobile phones. With no pre-registration required, travellers are able to tap the validator to enter and exit, then the system automatically calculates the best-value ticket for them at the end of their journey, whether it be a single trip, day pass or multi-day card.
New technologies such as these bring huge advantages for both consumers and merchants alike. First, they're extremely convenient as most consumers no longer need to wait in line at manned ticketing booths. For those that do, they rarely need to be delayed by finding the correct change. The whole process is quicker, easier, and keeps people moving, thereby avoiding unnecessary crowding in already busy areas. Improved staff mobility with portable devices also means they can cater to a greater variety of consumers, bringing the service to older, less mobile clientele, or those with disabilities. What's more, self-service capabilities can be a great way for merchants to reduce overheads, and staff's energy can be directed towards more important, less tedious tasks.

What's more, for MaaS, the integration of different transport services within a single mobility offering is a key issue for consumers, amplified in recent years due to increasing concerns over emissions, congestion, and a need for mobility solutions that are cost-effective and convenient. Achieving MaaS will increase public transport ridership and reduce traffic on the road, thereby enhancing the quality of life for citizens and protecting the environment too.

How to get started?

With so many different options and much complicated tech-speak on the market, it's no surprise that many operators often do not know where to start and can sometimes feel alienated by the offerings. The most effective way to find out what may work for your company is to seek out the right expertise. A good payments professional will not only be able to guide you through the multitude of options out there, but also advise on the best systems to streamline business operations.

These systems belong to a new generation of unattended devices blending the best of the transport and payment worlds. They integrate into bus and tram validators, station gates and turnstiles, and support all NFC devices: closed- or open-loop cards and smartphones.