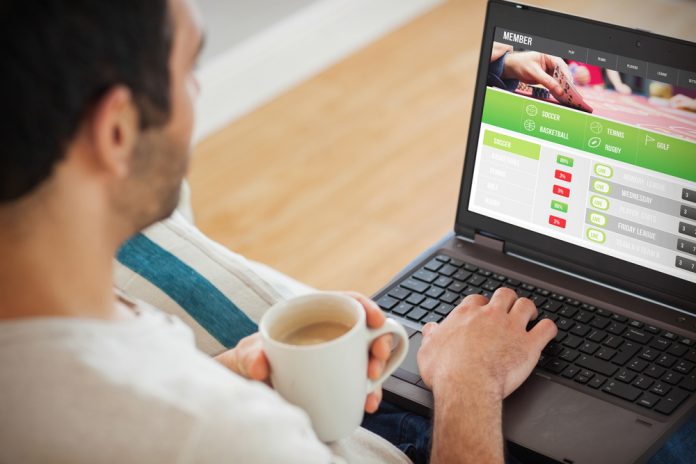 Maxpay CEO Artem Tymoshenko spoke to Payment Expert about the evolving relationship between the gambling industry and the payment sector.

He revealed the regulatory challenges that come with being an international firm, as well as the reasons why security will always be at the heart of gaming and payments collaboration.
Payment Expert: Can you tell us some of the key factors in ensuring a successful relationship and maximum engagement when it comes to casino partners and payments operators?
Artem Tymoshenko: The gambling industry is complex so there are some common factors that payments companies could bring. Usually, online casinos have a few payment providers as they operate on several geo-locations. And in the case of one PSP having technical problems, the billing manager handles payments with another one so the processes don't freeze, both traffic and revenue are not dropping.
Handling all that with one billing manager is a big stress. A mix of excellent account management and technology-driven PSP is perfect to handle partnership between payment companies and casinos. There a several factors we suggest:
1. Providing a complex solution that includes card processing, local and alternative payment methods within one merchant integration. Depending on the country, there are many alternative payments (for example Paysafecard, Skrill, Alipay, Visa, Mastercard, etc). Sometimes owners have to integrate with alternative payments themselves and it is too complicated, requires multiple additional integrations, and causes complicated payment monitoring. It is much easier to have a payment company that integrates with API and you could monitor your payments in one place.
2. It is essential to have a user-friendly interface for when users make payments in online casinos, as a clear page setup increases conversion rate and processing approval ratio. Using one integration, as we recommended it in the previous paragraph, you simplify the user journey. So your business decisions directly affect your clients' experience.
3. Best-in-class expertise. Payments companies should have experts who monitor gaming regulations, countries acceptance lists, and ensure full and complete merchant compliant status with card brand requirements in the gambling industry.
4. Own Anti-fraud system setup, PCI DSS consultancy, dedicated legal team, and ongoing benefits like messenger bots that help merchants. All these factors allow strong partnerships between merchants and a PSP.
Also, your service functionality and efficiency matters, don't overlook that. That's why Maxpay's portal is multifunctional and allows you to not only quickly monitor incoming transactions and get any kind of reports, but also make batch payouts to users. Having quite a competitive pricing is also an essential factor in engagement.
Payment Expert: How important is that seamlessness is balanced with heightened security in terms of the partnership?
Artem Tymoshenko: Security is one of the top priorities of both gambling institutions and payment service providers, as there is always money at stake. Technology-driven PSP should provide friendly-user solutions, so clients won't feel frustrations while using the service. But of course security is on the first place, so sometimes it requires complicated decisions. But then again, casinos and betting outlets should not be too officious with their security policies not to overthrow their customers' immersion experience.
We at Maxpay use Covery – an anti-fraud platform to balance advanced security features with the seamlessness of the service. Covery not only stops unauthorised transactions and eliminates fraudulent affiliates, but also analyses user's actions to predict and detect risk factors. Just in three years, Covery prevented 170 million risky user actions in the online gaming industry.
Payment Expert: Are you able to detail which innovations you think will be at the heart of the relationship between payments and gaming?
Artem Tymoshenko: The popularity of gaming has increased in recent months due to the outbreak of the COVID-19 pandemic, as a lot of people started trying out online casinos and poker. Unfortunately, an increase in demand for online gambling and an unstable economic situation around in a lot of countries prompts more cases of fraud. Thus, we expect the development of AI and machine learning services to prevent fraudulent transactions to become a priority for both industries.
AI and machine learning can also be utilized by both payments and iGaming to collect relevant information about their customers and react to their needs accordingly and in real-time.
Another promising innovation is the up-coming widespread use of 5G technology, which will be beneficial for both parties. Because of the increased internet speed, payment processing, and online gambling experience will become more immersive and interactive with the development of VR and AR technologies accelerated by the emergence of 5G.
Payment Expert: How can innovative payment methods help retail betting outlets and casinos operate post-covid-19?
Artem Tymoshenko: The COVID-19 crisis showed that having at least some kind of digital backup for your business is crucial, and retail betting outlets and casinos should note that. Even when the lockdown in most countries will be over, people may still be cautious about visiting crowded places. That's why you should take care of your customers' safety, and implementing more contactless payment methods like debit and credit cards, NFC terminals, mobile payments, digital wallets, etc. in your casino or betting outlet is a must. The reason is that people will likely avoid using cash to prevent the possible spread of the virus.
The Coronavirus pandemic may last for the next two years, according to researchers from the University of Minnesota. It means that we can potentially face another global lockdown, hence we recommend casinos and betting outlets to think about establishing online sites for their services to save at least a part of profit if the pandemic hits again.
Payment Expert: As an international payments company can you tell us about the challenges that global growth leads to, in terms of user engagement and regulation?
Artem Tymoshenko: Right now the gambling industry is undergoing some changes, as a lot of retail betting outlets are temporarily shut down due to the COVID-19 pandemic, while online gaming is gaining popularity. But even the latter has to face the pandemic consequences.

For instance, online bookmakers are now suffering losses due to the fact that numerous sports events have been cancelled. Thus far, the next big championship game stays pretty much unpredictable due to the possibility of another outbreak. As we have mentioned before, gambling institutions should consider going digital, at least partly.

But then, there are countries, like the UK, that are now tightening requirements for online operators to work in the country and are increasingly taking the side of players.
For instance, last month the British Gambling Commission banned gamblers from using credit cards as a payment method. And there is no guarantee that limitations in other countries won't follow. Thus, online gaming sites should be ready to comply with new regulations. We at Maxpay always make sure our clients are informed and equipped to follow all the regulations, we have an in-house compliance department strictly for those purposes.