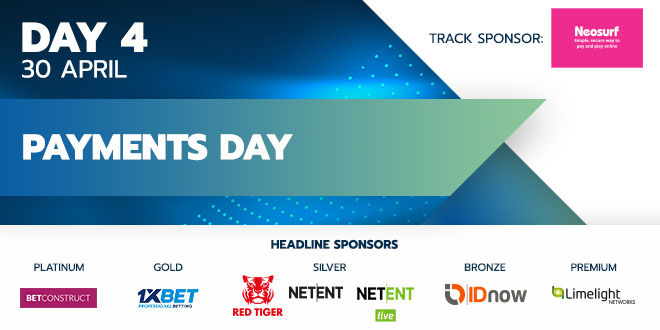 While there have been major leaps made in terms of advancing Artificial Intelligence (AI) in recent years, Steven Armstrong – Group Director of AML at William Hill – told delegates that there is no substitute for the human decision-making process. 

Speaking on the Virus check: Payments, fraud and ID panel as part of the Payments Day at the SBC Digital Summit, Armstrong explained that AI should be used to support companies in focusing their resources.

He said: "What we're trying to do at William Hill is not to focus our resources on bulk customers. For example, as we build our risk scoring models, it's about ensuring that what comes out at the end is what I can focus my resources on. So rather than looking at a thousand customers, we want to look at less customers which are a high risk to us.

According to Armstrong, the issue isn't that people are going to use the website to launder money, as that is relatively easy to identify. "The problem that we've seen over the years," he said, "is generally someone stealing money from employees and using that money for crime."

He continued: "Can AI predict what my decision might be in relation to someone that works in a certain job position? Because what may end up happening is that anyone who has access to a trust or is in a finance position could have access to move that money somewhere, so we end up grouping people together.
"But we're individuals and everyone's behaviour is different. So I may be wrong. I don't see it's close, maybe in years to come but I certainly won't be focusing on AI to get me to manage decisions, I want AI to point me to where there are problems." 

He was joined on a panel by Rahul Das, Head of Payments at VirginBet; Roger Tyryzk,Country Manager – UK&I, Malta and Cyprus at IDnow; and PaymentExpert's Joe Streeter who moderated the session. 

Echoing the idea that it may be some time before companies place a heavier reliance on AI, Tyryzk pointed out that we need a standardisation of identity checks.

He said: "As it is at the moment, identity is broken. And because there is no standard across identity and how to prove who someone is, this won't change unless we standardise the whole approach to what people are doing and to have all data sources available for that person.

"Operators may wish that they have the same information that a money lender may have because it's such a key decision. They can look at whether a person has taken out loans, their disposable income, so obviously they can then set the amount that player can play with each month."

"But until we sort that out, companies will always need a human to essentially help with decision making, and it's as simple as that. Obviously in some time to come, we may solely depend on AI in certain situations and processes. But as it stands, there's not a single chance that we can depend on AI as it is."

Das, however, offered an alternative perspective when it comes to using AI, explaining that such technologies can help payment providers identify certain spending patterns.

He said: "I think there is another side of it where you can use AI. The puzzle is about who is controlling an account rather than being merely about identity. That is critical because this is where you have someone who might say that they have self-excluded themselves, but they are trying to make use of someone else's identity in order to bypass these identity checks.

"This is somewhere where AI can be very useful. So how do you link accounts together: by behaviour or by meta data? So the UKGC is quite prescriptive in this area, where you have things like the LCCP talking about blocking someone's card if they have self-excluded. However, this hasn't kept up with the technology.

"There is technology which allows you to get updated information on someone's card, so you can keep track of someone's identity. This is something where an operator can go beyond and AI can help in terms of linking these accounts together.

"In the end, it comes down to the decision making. So when you're reviewing these accounts and trying to monitor spending patterns, that final decision making decision is very much a human decision, but AI can provide you with a list of customers to review."

The SBC Digital Summit is a truly groundbreaking online event for the betting and gaming industry, offering up to 10,000 delegates a fully virtual and interactive conference, exhibition and networking experience. It takes place all this week, up to and including Friday May 1.

With global business communities in the grip of the COVID-19 crisis, the Summit was created as a platform for the industry to connect and share knowledge amid critical and unprecedented conditions.

The SBC Digital Summit runs from 27 April to 1 May 2020 and features seven conference tracks, a virtual exhibition and virtual networking lounges, attracting an estimated 10,000 delegates logging in from around the world.

There is still time to register for the event, with company discounts available: https://sbcevents.com/sbc-digital-summit/tickets/