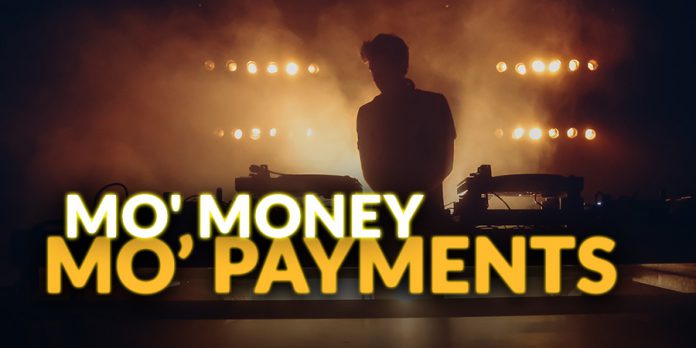 Whether you're trying to become the next Jay-Z, the next Katy Perry or you just pop the radio and singalong, music is undeniably a vital aspect to society – as are payments.

So we here at Payment Expert decided to reach out to industry figures to see what music means to them and hopefully help everyone "learn to treat life to the best, put stress to rest."

DJ… SPIN THAT

This week Vasilije Lekovic (Trustly, Director of Gaming) introduces us to Montenegrin music and reveals his inner Frank Sinatra!
PE: You're entering a packed arena, what song blasts out?
VL: The song has a really good beat, I can imagine an arena really reacting incredibly to this especially if it was before a fight say. Plus the with melody, lyrics and good energy it'd get you hyped!
PE: What one song gets you in the mood for a boogie?
An absolute anthem in my eyes! Swedish House Mafia produced many great songs and it could've been any one them but Greyhound in particular sticks with me.
The video is worth a watch too, super futuristic and features a beautifully snow-covered landscape.
PE: What song would you consider a guilty pleasure?
I wouldn't say this song is a guilty pleasure but it would surprise some people.
It's the influence of Greece where I lived for a couple of years. I really loved being there and this song gets me reminiscing about the beautiful country.
PE: What typifies your lazy Sunday?
A seriously relaxing song with a nice and simple melody that is easy listening for those times when you want to wind down. Some incredibly powerful signing as well from Emeli Sandé in particular, amazing voice.

PE: What song reminds you of your childhood?
Again, this video is one to watch as it shows the beauty of my country, Montenegro.
I remember often listening to this song with friends as a child, singing along with the adults and just having great times!
PE: And finally, what's your go to karaoke song? Don't worry… we won't be asking for a recording!
I dabble in a bit of karaoke sometimes (especially later in the night!)
I wouldn't say I'm the Montengrian Frank Sinatra but I have been told by a few past colleagues that I do hit some notes but thank you for not asking for a recording!