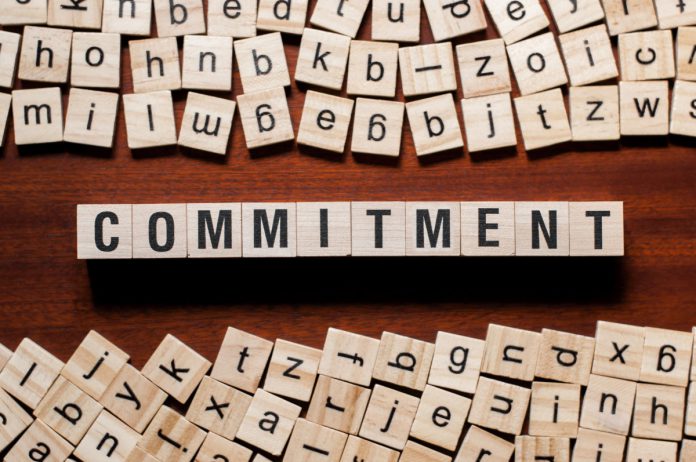 In support of the UK Gambling Commission's National Strategy to Reduce Gambling Harms, a number of Chief Executives from the UK gambling sector have signed up to a new package of safer gambling commitments. 

The CEOs from Aspers, bet365, Caesars, Flutter Entertainment, Genting, GVC Holdings, Playtech, Rank Group, Sky Betting & Gaming and William Hill have all committed to the new set of measures which will place a focus on mitigating the associated risks of gambling. 

The five core safer gambling commitments will be tailored towards 'preventing underage gambling and protect young people; increasing support for treatment of gambling harm; strengthening and expanding codes of practice for advertising and marketing; protecting and empowering our customers and; promoting a culture of safer gambling.'

Outlined in the commitments, UK gambling operators will put measures in place to work alongside the financial services industry to block gambling transactions on accounts held by under-18s. 

Operators will also adopt new industry-wide standards to integrate more stringent safer gambling practices, including identifying and interacting with at-risk customers via affordability assessments and encouraging all banks to roll out transaction-blocking software.

Showing his support for the new Commitments, Tim Miller, Executive Director of the Gambling Commission, commented: "Through the National Strategy to Reduce Gambling Harms we have been clear on the important role for greater collaboration and partnership working across the industry, alongside robust regulatory action by us. 

"We have been encouraged by moves across the industry in recent months to work together on player protection and hope that this programme marks another step forward by gambling companies in delivering on the ambitions in the National Strategy."

In a bid to improve transparency and accountability, the CEOs have also committed to regular and public checks with an independent monitoring and evaluation process consistent with the best practice approach used by public bodies, including the Gambling Commission, HM Treasury and UK Evaluation Society. 

A four-year national education programme will also be launched, due to be supported by industry charities GamCare and Young Gamers and Gamblers Education Trust (YGAM). 

The programme will be tailored towards supporting young people, families and the youth professional workforce to improve awareness and understanding of the risks associated with gambling.

Chief Executive of GamCare, Anna Hemmings, said: "The commitment to meet GamCare's Safer Gambling Standard and to work towards achieving our Advanced Level accreditation will drive a step-change in industry standards.  

"We are also delighted to be working alongside YGAM to deliver our shared aspirations for youth education around gambling and the harms it can cause. Education is essential in ensuring that young people understand the risks of gambling and are able to make informed decisions about their participation in these activities and think critically about them before doing so."

Lee Willows, Founder & Chief Executive of YGAM explained: "In collaboration with GamCare we'll deliver a national education programme to raise awareness of the risks of gambling as well as help build digital resilience among young people.  The transparent way in which this programme will be reported on and evaluated is helpful to aid public understanding of its impact and further raise awareness."

As well as the launch of an education programme, a new representative body for the UK's betting and gaming industry has also been launched today which will represent betting shops, online gaming businesses and casinos.

The Betting and Gaming Council will represent betting shops, online gaming businesses and casinos, and has been established in response to calls for the industry to work together to enhance player experience.

Brigid Simmonds OBE, Chairman of the Betting and Gaming Council, added: "The Betting and Gaming Council welcomes these commitments from the chief executives. This is a major step towards preventing underage gambling and addressing harm. 

"Working together as an industry we will create a culture of safer gambling – increasing the competency of professionals who educate young people, increasing support for treatment, strengthening and expanding codes of practice and empowering consumers.

"These are commitments that the BGC will champion and drive forward to build public and institutional trust in our industry."

Commenting on the announcement, Peter Jackson, Chief Executive of Flutter Entertainment, said: "These commitments are an important step forward for the sector in their own right and also signal a genuine desire to ensure that acting responsibly is at the heart of our businesses."

The announcement comes off the back of a recent interim report published by the Gambling Related Harm All-Party Parliamentary Group (APPG) which has called for further action from the Government and theUKGC to combat problem gambling.
The cross-party group argued that there is no justification for online slot games to have stake levels above the £2 limit which is currently in place across retail venues, with the APPG highlighting 'the disparity in content controls and stake and deposit limits between online and offline games.'