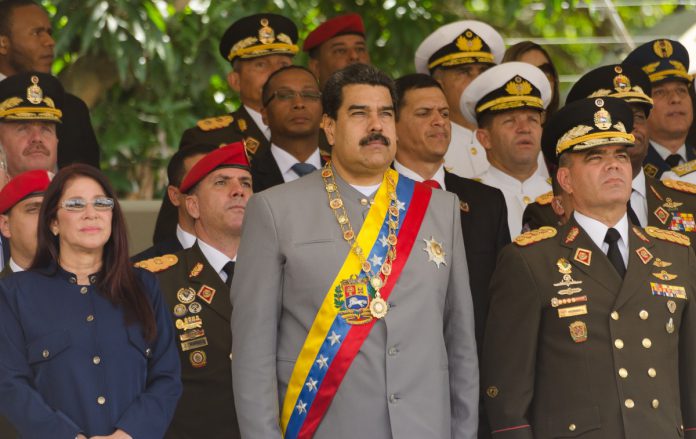 Venezuelan president Nicolas Maduro has confirmed that the South American government is set to use cryptocurrency payment methods for both national and international transactions.

Maduro, who was recently the subject of an investigation by Spanish newspaper ABC, was accused of using cryptocurrency in an attempt to circumvent sanctions against Venezuelan state-owned oil and gas firm Petróleos de Venezuela (PDVSA) – in which the US blocked all of the companies properties and assets under US jurisdiction and prohibited any US transactions with the company.

In his press conference, as reported by Bloomberg, Maduro stated: "The finance minister and Venezuela's central bank have new instruments which we will activate very soon so that everyone can do banking transactions, as well as national and international payments through the central bank's accounts. Venezuela is working within the cryptocurrency world."

It has also been disclosed that the Bank of Venezuela, at the request of state-run PDVSA, has been performing internal tests to ensure it can hold cryptos in its reserves.
This is reportedly being done due to the fact that the oil company wants to transfer bitcoin and ethereum to the central bank in order to digitally pay the company's suppliers.
Juan Guaido, leader of Venezuela's opposition-controlled National Assembly, commented on Maduro's decision: "The regime's use of cryptocurrency shows desperation. To resort to that kind of subterfuge emphasizes the economic crisis the regime is going through."
Venezuela, currently faced with a severe economic crisis, has seen itself cut off from the global financial system since the implementation of US sanctions on PDVSA.
Maduro concluded: "Donald Trump and his sanctions are blocking Venezuela from carrying out transaction in any of the world's banks.
"There's other formulas to pay, and it's what we're using, because our payment system works perfectly in China and Russia."