As payments become increasingly digitised, innovation continues to grow. This is particularly evident in the rise of wearable payment technology.
Payment Expert spoke to Lenny Davies, Product Marketing Manager at DIGISEQ, on the company's efforts to bring forth a new evolution of wearables and the significant potential they can have on the wider financial landscape.
PE: Can you explain the importance of wearable payment tech and how it could shape the payment landscape for the next several years?
LD: For years, consumers have been looking for more convenient ways to make payments beyond their cards or mobile phones. At the same time, banks and brands have been looking for innovative ways to stay relevant to their customers – enter wearable payment technology.
Unfortunately, until recently, consumers have been restricted to active wearables with screen interfaces and limited battery lives – when a device, such as a smartwatch, relies on a direct connection to a cellular network, it can quickly drain the battery. But, with contactless payments now making up 50% of global in-person transactions, businesses everywhere are on a quest to increase footfall, speed up transaction times, and tap into digital data insights that can elevate them above their competitors.
I believe that the next few years will see society move beyond plastic cards and mobile phones, with millions of objects intersecting and connecting to handle a growing number of consumer needs.
And, as the world gets more digital by the day, DIGISEQ will continue to play a role in embedding payments and wearable technology more seamlessly and intuitively into people's everyday lives.
PE: Can you talk about the relationship between the banks and payment providers and how receptive they have been to some of the products?
LD: We connect an entire ecosystem, serving as a centrepiece between banks, product creators, retailers, chip manufacturers and service providers. Our technology is usually white labelled with the branding of clients, essentially making us an invisible payments partner for banks, payment schemes and brands.
For many banks and issuers, misconceptions around complexities and costs have held them back from exploring wearable technology fully. Banks lost out in the mobile wallet and wearable technology battles, as the flexibility and convenience of mobile wallets allowed consumers to link all their debit and credit card payment methods, like watches and fobs, in one wallet.
With this technology in place, retailers, banks and other brands can save vast amounts of time and money by eliminating the hassle of chip personalisation and data provisioning, speed up payment acceptance, and get closer to their customers. 
It's now simpler, quicker, and far cheaper than ever before for banks to get wearable technology into the hands of bank customers and give them more choice in how they want to pay, and we've seen a very positive response from our partners.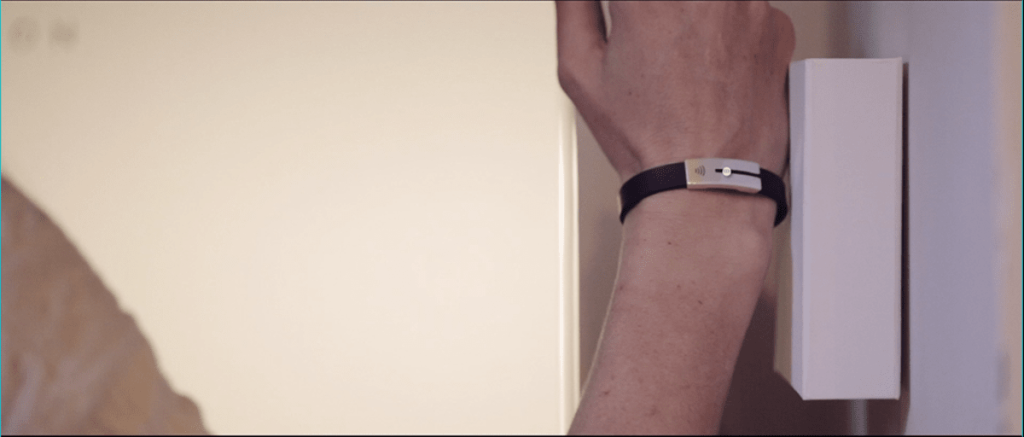 PE: What were some of the early struggles physically developing the wearable payment tech?
LD: In the past, many businesses have been deterred from offering wearable technology due to misconceptions regarding high costs and complexities. Passive wearable technology changes all that, by combining the convenience of contactless payment, secure digital ID, and tokenisation into stylish items that consumers love.   
Our innovative technology solves many problems related to chip personalisation. Installing secure, personal payment details onto a blank chip can be a time-consuming and expensive exercise for brands. DIGISEQ handles the entire process from start to finish, with no need for the brand to do anything.
We can connect brands and retailers to the entire payment ecosystem and get their product approved and up and running in as little as two weeks.
PE: How fruitful have the partnerships with Mastercard, Curve and more recently Technologies AG and Thales, in being able to broaden your products?
LD: All of our partnerships are critical to our business, to continually improving our offering and to getting our technology in front of consumers who need it.
Most recently, we announced a continuation of the collaboration with our partners Infineon Technologies AG and Thales to deliver next generation Advanced Encryption Secure (AES) data encryption for our wearable provisioning following the recent introduction of Secure Channel Protocol 3 (SCP03). This partnership allows us to offer the flexibility to create ultra-small antennas with improved contactless read range to open up the market to smaller, more intricate devices.
Our partnership with Mastercard has also proved very fruitful and have broadened our offering in the sports and venue industries. Last summer, our technology was also used by Mastercard to power sustainable prepaid contactless fobs at the Roland-Garros French Open tennis tournament.
Made from discarded apple skins, this was a tremendous example of how our technology is helping reduce the use of plastics, and helping companies align products with ESG objectives through sustainable, stylish and practical items that consumers love.
Improving venue entry and payment times, combined with secure ID for a safer, more enjoyable matchday experience, last year we also achieved a world-first wearable technology rollout to Spanish LaLiga giants, Real Betis – delivering 80,000 key fobs that double as contactless payment devices and season tickets to fans of the club.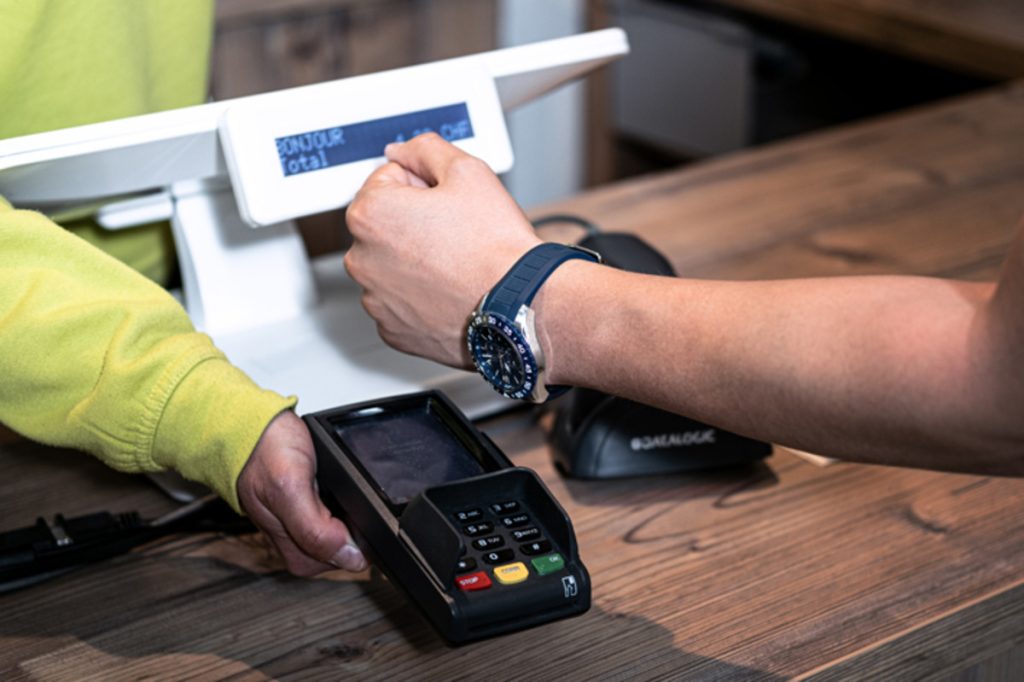 PE: Lastly, and thank you for your time, how much potential does wearable payment tech have to achieve a fully automated and seamless payment experience?
LD: The wearable payment devices market is anticipated to grow at a CAGR of 29% between 2022-2032, with an estimated market valuation of $13.43bn in 2022 alone. This is being driven by the rapidly growing Internet of Things network connecting payment applications, as well as access control and brand consumer engagement across an expected 41 billion devices by 2027.
The fact that data can now be provisioned into a tiny chip that can be invisibly integrated into a broad range of items in various shapes and sizes, like high-end fashion items, collectible merchandise and unique items – such as artworks to stop counterfeit fraud – is hugely exciting.
I am confident that wearable technology will continue to give people even more choice and convenience in how, when and where they can pay, without compromising on an individual's style – and this is the future of the finance industry.