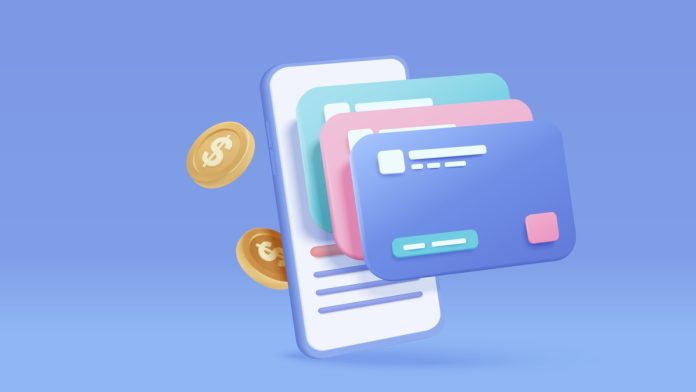 UK Finance has highlighted a significant increase in debit card payments as it revealed the latest results from its Payment Markets Report.
According to the report, 2022 was the first year when debit card payments made up half of all payments in the UK – having increased in volume by 18% to 23 billion from 19.5 billion in 2021.
Credit card payments on the other hand also increased but remained significantly lower in number – from 3.4 billion in 2021 to 4.1 billion in 2022.
The anecdotal data gathered from the report further suggests that the UK consumer is gradually moving towards lower amounts of spending, making more visits to the shop rather than doing a large shop in one go.
Another popular payment method proved to be the use of remote banking, which includes online, mobile and telephone banking. A total of 80% of people aged 65 and over used one of these options at least once in 2022, with this number climbing to 95% for those aged between 25 and 34.
Contactless payments are also being driven by the use of mobile devices, with around 30% of adults being signed up for at least one mobile payment service in 2022. Additionally, mobile wallets are being used by increasingly more young people.
In terms of BNPL, the number of people using the service remained the same in 2022 as it was in 2021. BNPL is mostly used by people aged between 25 to 34, with only 8% of those aged 65 and above doing the same.
When it comes to cash usage, UK Finance reports that it is the second most frequently used payment method despite being on a continuous declining trajectory. The people mainly using cash in 2022 were 0.9 million compared to 2.2 million in 2017. 
There were 0.9 million consumers who mainly used cash in 2022, down from 1.1 million in 2021 and 2.2 million five years previously in 2017. These consumers use cash when doing their day-to-day shopping, although the majority still use other payment methods to pay their regular bills.
Adrian Buckle, Head of Research at UK Finance, commented: "During 2022 we saw increased use of contactless, online banking and mobile payments, although cost-of-living challenges meant that some people preferred to use cash to help with their budgeting.
"Changes to shopping and travel habits, particularly related to the rise of hybrid working, led to a big jump in the volume of transactions made. Debit cards remain the most popular way of paying, with them now accounting for half of all payments made in the UK.
"There is a wide variety of payment methods available in the UK and each provides specific benefits to the people using them. Over the next decade we are forecasting further growth in the use of card and mobile payments and market developments such as Open Banking may bring further changes to the payments landscape."