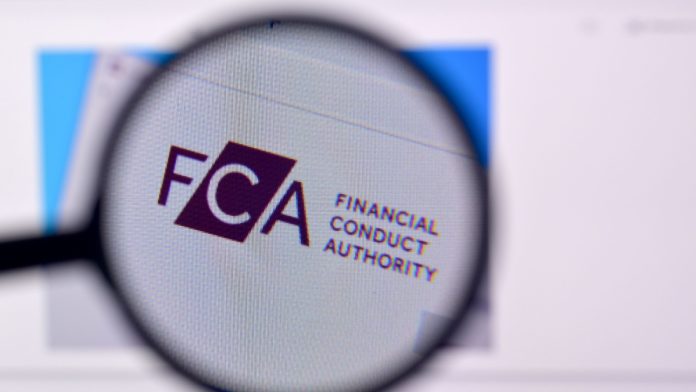 In this Payment Expert exclusive Scott Newby, Head of Compliance at payments solution provider Shieldpay, shares his thoughts on the recent FCA Consumer Duty changes and how they will affect financial services.
In an era of rapid technological advancements and evolving consumer preferences, financial services are  at a crucial intersection. As the industry strives to adapt and innovate, the FCA has brought in a new regime that reshapes the relationship between financial institutions and their customers – Consumer Duty.
Consumer Duty reshapes the relationship between financial institutions and their customers; with an emphasis on outcomes centred on trust, value transparency, and ethical responsibility by putting the customers needs first.
With Consumer Duty coming into force at the end of July, many are keen to understand what impact the duty will have on the financial services sector – so let's break it down.
What is it and Why is it Important?
To put it simply, Consumer Duty is a regime that is aimed at changing the culture at regulated firms by putting customer needs first. The duty sets higher and clearer standards of consumer protection' and ensures that customers' needs are put first to ensure fair, ethical, and sustainable consumption.
This duty holds significance as it plays a pivotal role in shaping the future of financial services and how it treats its customers. Financial Services firms need to act in good faith toward their customers, avoiding foreseeable harm and enabling them to pursue their financial objectives.
Consumer Duty is segmented into four quadrants: products and services, price and value, customer support, and consumer understanding. By addressing each quadrant comprehensively, financial institutions can create a more customer-centric environment that prioritises the needs and expectations of consumers. Compliance to these areas should be viewed as an opportunity.
Practising Consumer Duty can lead to the development of a healthier marketplace, where both firms and consumers thrive in a mutually beneficial manner. Ultimately, Consumer Duty fosters a sense of accountability among firms, driving positive changes in the market and contributing to a more sustainable future.
The Rise of Consumer Duty: Putting Customers First
The FCA's latest Financial Lives survey found that an estimated 7.4 million people unsuccessfully attempted to contact one or more of their financial services providers in the 12 months before May 2022. Coming up against such challenges has resulted in less than half of UK adults having confidence in the UK financial services industry. Consumer Duty will ensure that going forward financial institutions will provide accessible multi-channel customer support solutions, so that people don't have to wait an extended period of time to receive support. 
In recent years, there has been a notable escalation on consumer protection and rights within the financial services. Financial misconduct, increasing customer awareness, and the realisation that a customer-centric approach is not only ethical but essential to ensure firms have a sustainable future.
Financial institutions bear a significant responsibility to ensure the well-being and protection of their customers. As such, this duty signifies a departure from the traditional profit-centric approach, to one that places customers at the centre of financial service operations.
An Ongoing Commitment to Good Consumer Outcomes
One of the distinguishing features of this duty is its ongoing nature. It transcends isolated actions or superficial gestures and requires a continuous commitment to ethical and responsible practices.
It goes beyond a box ticking exercise of requirements and demands that financial institutions instil the concept of monitor and evidencing customer outcomes into their organisational structure and decision-making processes, The focus is on a continual process of assessing product performance and customer insight, through reviewing customer outcomes, listening to the voice of the customer and root cause analysis of complaints.
Initiatives to ensure good customer outcomes range from creating user-friendly interfaces for digital services to offering financial literacy programs to enhance consumer understanding. For instance, Klarna recently announced a partnership with Money Adviser Network to help consumers access free and impartial debt advice quickly.
Such initiatives not only showcase a commitment to Consumer Duty but also provide tangible benefits to customers to ensure they can make informed decisions.
Consumer Duty and the Wider Regulatory Landscape
Consumer Duty doesn't exist in isolation; it is closely interlinked with the existing regulatory framework by the FCA. Principle 6 says: 'A firm must pay due regard to the interests of its customers and treat them fairly'. While it aligns with the broader objectives of consumer protection, Consumer Duty enhances the requirements on financial institutions to be able to evidence they are acting in good faith toward their customers and avoiding causing any foreseeable harm and enabling consumers to meet their financial objectives.
However, this doesn't come without its risks. A potential challenge that financial institutions may come up against is that legacy systems and disparate data sets may come under increased scrutiny – this means these players need to adopt technology that allows firms to drive data driven insight into how the consumer is using their products, is it meeting the consumer changing needs and allow consumers to access services through a omnichannel set of journeys.
Effectively integrating Consumer Duty into operations requires a significant shift in mindset and practices. Nethertheless, embracing Consumer Duty can lead to a cascade of benefits, including enhanced reputation, stronger customer loyalty, and sustainable growth.
Redefining Responsibility
In a world where consumer preferences and demands continue to evolve, prioritising Consumer Duty is the key for institutions to thrive, forging a path towards a more responsible, transparent, and customer-centric financial future.
As firms increasingly recognise the benefits of a client focused approach, Consumer Duty becomes a catalyst for positive change. Not only does it lead to improved customer experiences and lasting relationships, it also drives sustainable growth for financial institutions and, in turn, the economy as a whole.
Financial institutions are urged to embrace Consumer Duty as more than a compliance obligation – it's a strategic imperative. By doing so, they not only contribute to the well-being of their customers but also solidify their commitment within an evolving industry.