Open Banking has been available in the UK since 2018, when national governments across Europe requested that banks provide information to relevant third parties acting as payment intermediaries. Despite its prevalence, however, the benefits of Open Banking-based services aren't necessarily clear to the average consumer, writes Alice Soule.
What is Open Banking?
Open Banking is a secure way of making online payments without submitting personal details to a third party, such as an online gambling site.
The process is incredibly simple. After selecting an Open Banking option such as Trustly on the cashier page of a casino site, you will be prompted to log in to your online bank account to confirm the deposit amount. Your money is then transferred to the betting site in much the same way a Visa deposit or direct debit will be submitted. The site receives the deposit, and your banking information remains private between yourself and your bank.
But with the abundance of secure payment methods available, why would someone choose Open Banking over an e-wallet or a prepaid card solution? Let's go through some of the main reasons why we think Open Banking has the edge.
1. Security – Complete Control of your Data
A key differentiator for Open Banking from many other digital payment solutions is the lack of personal data exchange between your bank and the gambling site. Transactions are completed via secure APIs (Application Programming Interfaces) which work as connective elements between different banking technology systems.
You may question whether allowing a third-party provider access to your bank account is on par with collating your accounts within an e-wallet, but Open Banking third parties like Trustly and TrueLayer are regulated by the Financial Conduct Authority. They also have to abide by GDPR regulations and granting them access to your chosen bank account doesn't enable them to access your other accounts.
And because Open Banking was devised with security as a top priority, you'll have the option to enable two-factor authentication, covering options such as a password, facial recognition, or a code sent via text message. Enabling this extra layer of security is a great preventative measure against account hackers.
2. Quick and Easy Verification Process
Unlike many other digital solutions, Open Banking doesn't require you to set up an account. With e-wallets, for example, you must open a third-party account to combine selected bank and card details which, while secure in its own way, can be viewed as an impediment to making quick and secure transactions. Open Banking is considerably more seamless, providing an additional layer of security without the need to share your banking information with any third parties. Open Banking platforms, such as Trustly, don't store any of your details, either.
3. No Transaction Fees
By using Open Banking, customers will avoid transaction fees associated with certain digital payment methods, such as using e-wallets like Neteller and Skrill at online casinos. There's often confusion around specific fee rates as it can be dependent on agreements between the e-wallet provider and payment provider, as well as other mitigating factors. Due to the very few intermediaries involved in an Open Banking transaction, service users will face no fees when depositing or withdrawing into the chosen betting site account. Any charges that bettors face will come from the bank's side of the transaction rather than an Open Banking intermediary, such as Trustly.
4. Provides Identification for KYC Checks
New visitors to online betting sites may not be aware of the Know Your Customer (KYC) process required as part of registration. All licensed betting sites must undertake the KYC process to comply with the UK Gambling Commission's anti-fraud requirements. Users must provide proof of identity and address, such as a passport or driving licence along with a recent utility bill or bank statement. Open Banking acts as a form of KYC as it connects directly to your bank account, simplifying the verification process and expediting the customer's registration.
5. Fast Withdrawals
Technically, withdrawals via Open Banking are almost instantaneous. However, the time in which it takes for you to receive the withdrawn amount into your bank account also depends on betting site processing times. With the direct transfer of funds, bypassing any additional intermediaries or potential processing points such as with e-wallet accounts, Open Banking does away with any potential points of authorisation failure. For us, this allows Open Banking to emerge as a much more streamlined solution at casinos that offer fast withdrawals than most other banking competitors.
———————————————-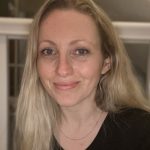 Alice Soule is a Content Editor for TopRatedCasinos.co.uk. She has worked in the gambling industry for the past four years, including a stint at Gambling Insider. She holds a BA Hons in Social Policy, specialising in politics and has a particular interest in safer gambling legislation.