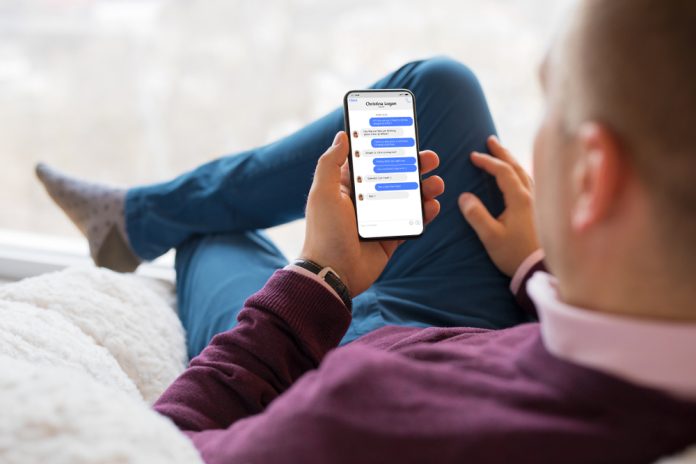 As the economic climate becomes increasingly challenging and the threat of fraud has evolved, Santander has warned against 'love language' when it comes to luring in consumers. 
The campaign by the bank was prompted by research compiled by UK Finance Data which revealed that close to a third of British consumers have been targeted by romance scams.
In announcing the 'Love Hurts' campaign, the group confirmed it will link with dating guru Anna Williamson, in a bid to support people in protecting themselves from potential scams.
Defining what a romance scam is, the group detailed that it's when 'victims are tricked into sending their money to a criminal who goes to great lengths to win their trust and convince them that they are in a real relationship'.
UK Finance data also highlighted that romance scam fraud increased last year with £31.3m worth of romance scams reported in 2022, up from £30.9m in 2021, and up again in 2020 from £17.8m .
Chris Ainsley, Head of Fraud Risk Management at Santander said: "Scammers can be convincing and clever with their language, which is why we want to help people be more alert to the telltale signs of a romance scam.
"No matter how sweet a situation may seem, it's important to think twice and ask yourself whether the romance is real, particularly when the conversation veers towards finances.
"As well as being guarded against sweet-talk, never sending money to people you have only just met and checking in with a trusted friend or family before making any payments, can also help protect you from potential scams."
Santander's research also reveals victims lost £2,331.50 on average to scammers. The impact of being scammed left four in five (81%) saying they had been put off dating and meeting new people, while two thirds (67%) have struggled to trust a romantic partner.
Anna Williamson, TV presenter and relationship expert, added: "Romance fraud is manipulative and cruel. Dating is a wonderful and exciting thing, but we must always protect ourselves and remain mindful of somebody's intentions. I hope Santander's Love Hurts campaign can help educate people about the 'love language' to be mindful of, and stop romance scammers from bringing misery to so many people's lives."
Santander's top tips on avoiding a romance scam include:
Online friendships are based on profile. It is important to check if the person you're talking to is who they say they are. For example, you can check if profile photos are genuine by performing a reverse image search on a web search engine. This can find photos that have been taken from someone else.
Be on red alert if someone you've only met online asks you to lend them money, no matter how plausible their reason might seem. Try to remove the emotion from your decision-making and talk it through with someone else.
And never lie to your bank if they ask you questions about a payment you are making. We know the signs to look out for and our questions are there to help protect you.