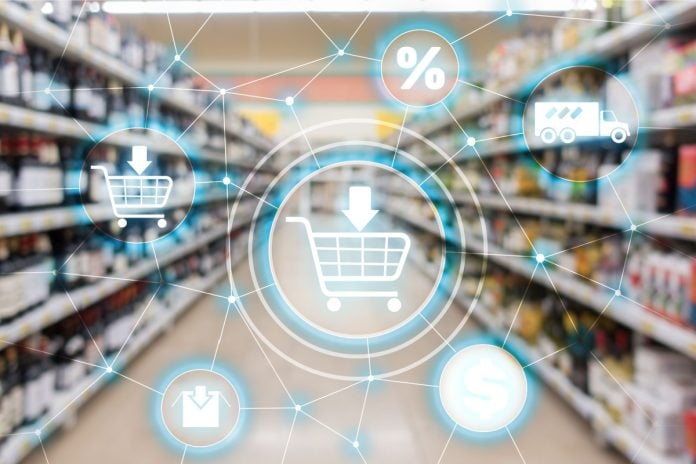 Computer software firm Standard AI has tapped into Google Cloud's AI capabilities to speed up the checkout process in retail stores.
Standard AI has stated it is aiming to 'transform' the retail shopping experience by leveraging Google Cloud's AI tools to bring greater speed and flexibility to the checkout experience as well as bringing new products to help retailers meet the demands of consumers. 
Google Cloud's Vertex AI suite allows Standard AI to offer machine learning and generative capabilities to autotomise how quickly and efficiently consumers pay for in-store goods.
Furthermore, Vertex AI will allow Standard AI to gain access to Google's Point-of-Sale (PoS) assisted and large language models, enabling the software company to bring forward a new AI-powered Skip branded self-checkout solution.
Jordan Fisher, CEO of Standard AI, said: "We're on the cusp of an AI-powered revolution in retail, driven by the need to manage labour and inflation challenges while meeting the needs of new tech-enabled shoppers.
"We are excited to expand our partnership with Google Cloud, which will enable us to add additional speed and accuracy to our current portfolio and bring innovative new checkout solutions to market that will help retailers manage operations and attract new shoppers."
With the ongoing economic pressures consumers are facing with significant rises in prices, many retailers are unable to sustain the growing demand from shoppers, particularly in brick-and-mortar stores.
AI-powered self-checkouts are becoming increasingly viable for retailers to integrate into their shopfloors as they offer an autonomous and efficient way for consumers to pay for goods at a rapid pace.
"AI has emerged as one of the biggest drivers of technological changes across the retail industry," added Mavinder Singh, Director of Product Management, AI Ecosystem at Google.
"By embedding Google Cloud's generative AI technology into the heart of its business, Standard AI can make more informed decisions to optimise retail operations and ultimately enhance the shopping experience."