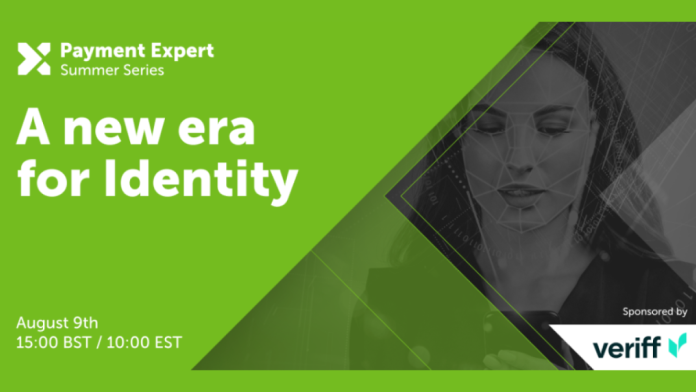 The upcoming Payment Expert Summer Series of webinars is set for a deep dive into a plethora of topics that lie at the heart of the industry.
Taking place between August and September, and culminating in a networking event in London, the event will host the opinions of leaders from igaming, payments and the regulation space.
It comes as compliance and player-safeguarding strategies continue to grow in importance, becoming increasingly magnified within igaming, meaning the focus on the payment journey and choosing the right partners has never been as timely for operators.
Joe Streeter, Editor of Payment Expert, noted: "This series taps into the subjects at the heart of the industry at this moment. It brings together a wealth of experienced and pioneering speakers to break down what the payment and igaming sectors can do in order to solve some of the key puzzles they face.
"Opportunities to have industry figureheads of this calibre come together and share ideas are rare and should be capitalised upon in order to break new ground and explore innovative ideas that can evolve the payment industry."
The webinar series will kick off on 9 August with a vital discussion on identity and verification. It will offer a closer analysis of how biometrics have evolved and whether they have become the tool they were billed as in terms of bolstering security.
As the economic climate intensifies, the second discussion will take place just over a week later and will be centred around affordability. Few industries have to take such a diligent approach to affordability, so a panel of thought leaders will place a microscope upon whether affordability strategies need to be adapted to changing economic circumstances.
A sector that has endured volatility in recent years is crypto, and whilst operators continue to look to digital currencies to enhance their user experience the third panel will investigate the impact global regulatory frameworks could have on stabilising the space.
In terms of enhancing the igaming payment journey, few technologies have been as innovative as Open Banking. The fourth panel looks to identify the myriad avenues it can open up when it comes to improving the player experience.
The penultimate panel will follow this perfectly as it provides a look at why instant payments have become an essential requirement for retaining players and ensuring maximum engagement.
Closing the groundbreaking Summer Series in a fitting fashion, Payment Expert will look to the future and bring in thought leaders on Artificial Intelligence, which has the potential to disrupt the industry in a way we have never seen before.
John Cook, SBC Media Commercial Director, added: "Opportunities like this to bring together industry leaders and focus on key subjects within the payment industry are absolutely crucial for the growth of the economy and the payments ecosystem.
"The speaker list we have is quite simply unrivalled and combining their expertise is something that businesses from payments, fintech and igaming simply can't afford to miss out on.
"We have carefully constructed an enthralling agenda that places a close focus on some of the industry's most pivotal subjects at a time when growth presents a significant challenge for the sector given economic hardships."
Register for Episode 1 'A new era for Identity' at the Payment Expert Summer Series landing page, and gain access to five hours of payments content, with upcoming sessions on Crypto Regulation, Player Engagement, Open Banking and AI, taking place every Wednesday at 3PM BST / 10AM EST.
All five sessions, featuring names such as Christian Reinheimer of the LeoVegas Group, Su Carpenter from CryptoUK, Phaedra Debattista from the ComeOn Group and more, will be available on-demand as soon as the live airing is over, meaning you'll have lifetime access to five hours of groundbreaking payments content.