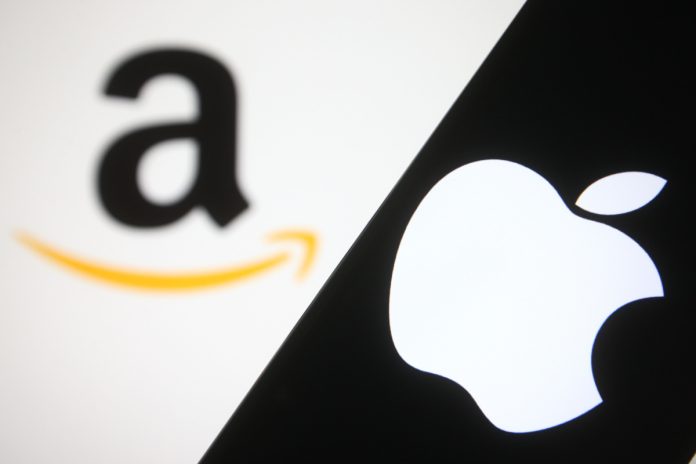 The CNMC, Spain's antitrust watchdog, has fined Apple and Amazon a total of $218m after concluding both tech giants violated antitrust laws in the country.
Both firms were charged with colluding to block competition on Amazon's Spanish website, with the CNMC accusing Apple and Amazon of 'unreasonably restricting the number of resellers of Apple products on the Amazon website in Spain', dating back to2018.
Furthermore, the CNMC stated that the duo were limiting "the advertising spaces where competing Apple products can be advertised on the Amazon website in Spain", resulting in 90% of Amazon retailers' Apple products being blocked. 
The Spanish watchdog fined Apple $161m and Amazon $56.7m in conclusion of its findings, giving the two tech companies a two month window to appeal, which Apple and Amazon told PYMNTS they are intending to do. 
An Apple spokesperson said: "At Apple, we work hard to create the best products and user experience in the world.
"To protect users from security, safety, and quality risks created by counterfeit products, we have rules in place that have effectively reduced counterfeiting as well as dedicated teams around the world who work tirelessly with merchants, law enforcement and customs officials to ensure our very high standards are met."
An Amazon statement read: "Our business model relies on sellers' success, most of which are small businesses.
"Moreover, as a result of the agreement with Apple, Spanish customers benefit from a selection that has more than doubled in the last four years, and offers excellent deals and fast shipping."