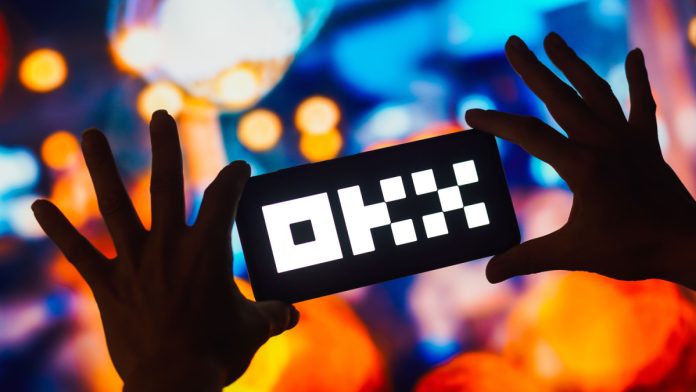 Crypto exchange platform OKX has deepened its partnership with Manchester City by securing a new first team brand deal.
The OKX logo will now be featured on the men's and women's first teams' kit sleeves, while also retaining its sleeve placement on Manchester City's training tops.
Both entities began their collaboration back in March 2022, cementing their good terms with OKX becoming City's Official Training Kit Partner in July last year ahead of the 2022/23 Premier League season.
As a result of the collaboration, OKX and Manchester City have helped each other tap into new audiences, with football fans across the globe being introduced to the world of crypto.CEO of City Football Group Ferran Soriano said: "We are very proud to have OKX represented on the sleeve of the Manchester City shirt. Both OKX and Manchester City are leading companies driven by a passion for innovation.
"We have already seen great Web3 experiences designed by OKX for Manchester City's global fan base and there will be many more to come. This is a very exciting partnership."
The deal builds on a historic season for City after the club secured their first ever treble with a victory over Inter Milan in the Champions League final in June.
Haider Rafique, CMO at OKX, added on the partnership extension: "The journey with the Man City team has been incredible. Manchester City was our first official global brand partnership and in just a year and a half we have come a long way.
"We always intended to integrate with the sport and help the Club lead on leaning into Web3. Fast forward fifteen months, we now have a metaverse, an NFT initiative and a number of other new projects that we are excited about.
"The sleeve partnership brings us closer to City fans across the globe, and we look forward to collaborating to create unique, exciting and innovative engagements through Web3 technology. As the Club's Official Cryptocurrency Exchange Partner, fans can expect amazing things every time they interact with OKX."