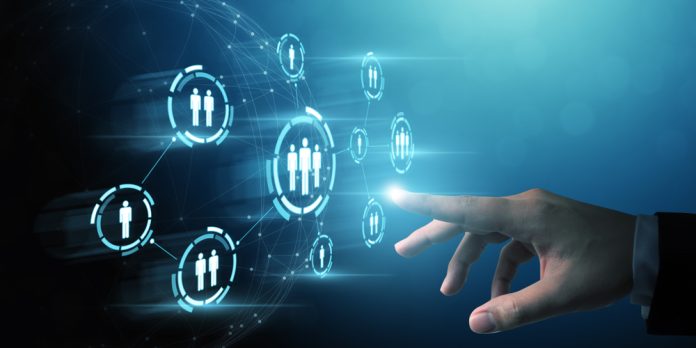 Neill Butcher, Group Chief Commercial Officer, Conexus Group writes for Payment Expert exploring the relationship between fintech and iGaming as the two industries continue to grow as recruitment becomes an increasingly vital tool for both.
As more consumers and businesses turn to fintech solutions for their everyday needs, the need for seamless payment services is extending into businesses originally far removed from fintech, but which now find themselves becoming part of the ecosystem.
The enormous popularity of both online gaming and gambling is clear to see, with over 1.1 billion people gaming online in 2023, 100 million more than in 2022, and gambling through a range of consumer touchpoints fuelling a market set to hit $154 billion by 2030.
The pandemic led to millions of locked-down consumers turning to online entertainment sites, and while many turned to Netflix or Spotify to alleviate their boredom, others turned to online gambling and gaming. As a result, a growing number of merchants serving these sectors entered the fintech fray, and were left scrambling to put in place the robust payment processes they need to serve customers from all over the world.
With the fast-growing rate of in-game microtransactions facilitated by mobile payments, and the ability to make instant bets, deposit funds, make withdrawals and receive pay-outs in real time, online gambling and gaming companies need digital payment acceptance capabilities, and third parties like payment service providers who can provide gateways for payments.
Why iGaming and iGambling merchants need fintech expertise to combat fraud
Amid this eruption of e-commerce, while merchants welcomed the boost in customers and sales, they were also confronted with massive challenges. Platforms crashed due to sudden spikes in demand, meaning customers couldn't access their accounts or close out their games or bets, leaving merchants to fend off furious complaints.
Also, accepting new customers is fraught with difficulties, due to regulations like AML, the need to verify customer identities and ensure that fund sources are legitimate. For many new merchants in the gambling and gaming sectors, encountering these issues for the first time is daunting, particularly if they don't have any in-house payments expertise.
The need to balance security with seamless payment experiences requires a niche blend of skills, intricate knowledge of payments regulations like AML and KYC, and technical expertise like platform development, fraud prevention and CX optimisation that can be hard to find. And if these issues are not managed correctly, navigated correctly, gambling and gaming merchants could face a nightmare of costly licensing, compliance and legal horrors that could put them out of business altogether.
Applying for and receiving a gambling licence is layered with difficulties, as some countries demand that the merchant establishes a physical, legal presence in that particular market. With merchant licensing costs typically eating around 30% of a merchant's pre-launch expenses, that leaves less money to hire the right staff.
High-risk merchants also face greater risk of money laundering, fraud and higher chargeback levels affecting their businesses, and will require more specialised fraud management expertise to ensure profits don't suffer and customer trust is undamaged. In online gambling particularly, the high volume of transactions can cause money laundering monitoring challenges, and leave merchants exposed to greater risks. Just one example is the "smurfing" money laundering method, where multiple transactions for minimal amounts through an array of different bank accounts can fly under AML radars.
Another complication is that regulations are changing all the time, and merchants can find it hard to keep pace with shifting compliance demands. A prime example came in May 2023, when the UK government published its gambling whitepaper, unveiled plans to make gambling safer. One of the proposals is for "light-touch" affordability checks, which would require firms to perform credit checks when customer losses surpass a certain amount. If these measures are implemented, it means merchants and the fintechs who work with them will have to factor in even more safeguards into payment processes.
There is a growing need for specialist talent acquisition services
Merchants in high-risk industries understandably want to instill confidence in potential and existing customers by ensuring their payment processes are compliant with all regulations, can handle fast-changing demands, offer great UX design and smooth, uninterrupted customer experiences. Increasingly, merchants are choosing to work with reputable and trusted payment companies, who can shoulder all of the compliance, acquiring, and compliance obstacle on their behalf, leaving merchants free to focus on their customers. And it's likely that as mobile payments are joined by virtual reality and blockchain-based innovations, online gaming and gambling will grow in importance to the fintech world.
Whether it's a start-up looking to build payments teams or services with developers or product managers, or decision-makers at scale-ups or larger organisations that need more commercially or strategically-focused talent at senior levels, it's becoming clear that finding the right talent with the right knowledge and skills is becoming a mission-critical priority.
With current economic volatility putting fintechs under even more pressure to innovate faster, at lower cost, and to meet increasing regulatory demands with less resources, a growing number of businesses are chasing a dwindling pool of talent. It's crucial for fintechs serving the gaming and gambling sectors to take a new approach to recruitment and retention, and ensure they have access to skilled talent pools to ensure future growth.
That's why PaymentGenes Recruitment has come into existence. Knowing that fintech recruitment is vastly underserved, this is a strategic partnership between two of the world's leading fintech and payments recruitment firms, Conexus Group and PaymentGenes.
We are leveraging our combined resources and economies of scale to offer everything fintechs and merchants need under one roof. Focused on services that are synonymous with transactions across the whole fintech and payment ecosystems, PaymentGenes Recruitment can impart deep-dive knowledge and insights on all the aspects of payments relevant to the gaming and gambling sectors, including AML and KYC onboarding, processing, acquiring, orchestration, compliance, UX, risk and fraud management, and other areas in high demand.
This partnership fills an important gap in the market, and with the collaboration of our specialist teams, gambling and gaming merchants, and the fintech and payments players who serve them, can now find and hire the right people, enable faster and safer onboarding, with full regulatory compliance.
There's no doubt that gaming and gambling will continue to grow in popularity as more countries liberalise related laws, and consumer demand for seamless payment experiences will become paramount to business success. Getting recruitment right at the very start will save time, money, and ensure continued innovation and great customer experiences in these fast-moving sectors.