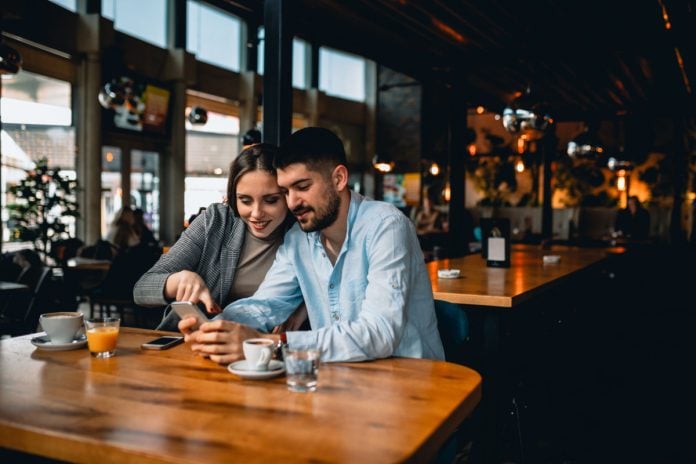 In this fourth edition of the monthly Trustly Insight column, the company's VP of Gaming, Vasilije Lekovic explores the remarkable impact of instant payouts and how Trustly has created a network that offers unparalleled payout speed, coverage and stability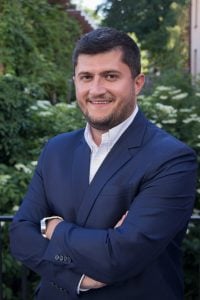 Instant payouts were once a fantasy, then a growing trend and have now become an essential need for online gambling operators. Trustly has been present at every stage of this development and continues to drive forward with spectacular results for operators and users.
It can feel like a contradiction right? We want players to spend time and money on gaming sites, and yet we give them the opportunity to remove their funds instantly. It might not add up at first glance but, as a pioneer and leading provider of instant payouts, Trustly has had 15 years to experience the incredible value they provide.
If you're already a fan of instant payouts and know how important they are in gaming, it's important to know that they aren't as easy to execute as they might look. Trustly has built up a reinforced network to ensure that every payment is instant – and it's something other providers will struggle to replicate. Let's dive into the power and sophistication of instant payouts, and why Trustly is the ideal partner to deliver them to operators throughout Europe and North America.
The origin story of instant payouts
Trustly burst onto the payments scene in 2008 with an instant payout banking solution in Sweden. With roots in the gambling industry, our founders wanted to tackle a core challenge faced by operators through the creation of an instant payout product that their users were looking for. They succeeded.
At that time, instant payouts for gaming were non-existent despite the urgent need that continues to exist to this day across many markets globally. There have been several initiatives to encourage banks to allow instant payouts on a European level over the years. But Trustly created its own solution back in 2008 and launched it with a handful of Swedish operators.
Over the following years, Trustly launched other products such as instant deposits and Pay N Play, and created innovative features like Trustly Express. Perhaps most important of all, however, was the creation of an unparalleled network of bank accounts and integrations with schemes throughout Europe to provide the most robust instant payout solution in the world. That expansion continues today as we build further into North America to provide the same reliable service in the US and Canada.
Lifting the lid on the power of instant payouts
Allow me to address the sceptics in the room. Many operators across various markets continue to think it's better to hold onto players' money for as long as possible. And even to offer a cancel option after a payout has been initiated. The money is in the system, that's a good thing, isn't it?
Unfortunately not. Our own research shows quite the opposite. According to a study conducted by Trustly, 94% of players want access to instant withdrawals and 80% of players agreed that they'd play more often with a gaming site that offered them. Our research suggests that players who are able to withdraw money instantly will deposit more frequently and keep their money in the system for longer.
Imagine this. You hit the jackpot and you want to withdraw your winnings to take your partner out on Friday night – it's time to celebrate. Today is Tuesday and it's going to take 2-3 days to get your money because this site doesn't offer instant payouts. Your withdrawal is initiated and the money's in the air – it's no good to anyone. It's not getting spent, on a gambling site or anywhere else for that matter.
Consider this scenario with instant payouts. It's Tuesday, you win big, you have a great dinner lined up on Friday evening. You know you can initiate and receive a withdrawal at any time so you don't need to stress; you leave the money in your account. Maybe you'll have a flutter on Wednesday or Thursday, or maybe you'll only withdraw a portion of your money on Friday. Instant payouts means that money stays accessible.
And this accessibility actually drives an increase in deposits too. Don't underestimate the power of user loyalty to the operators that give them the experience that they want. We've experienced multiple cases of operators across different markets where our instant payout product was introduced and the result is higher loyalty and increased deposits. This was particularly evident in recent cases in the Dutch and UK markets, but it was also a case in other markets among our gambling merchants because having instant payouts does indeed transform the gaming experience.
Creating a best-in-class instant payout experience
Instant payouts are increasingly the norm in many European markets thanks to schemes like RT1 SEPA Instant. However, instant payment schemes are not sufficient to cover all banks and bank accounts all the time; if the payment provider doesn't have the same bank account coverage as Trustly (and no one does) then they can't deliver 24/7 instant payouts.
Trustly has gone through the time-intensive and delicate process of opening bank accounts at multiple banks throughout Europe and the US. This gives us 2 advantages. The first is the option to move money intrabank or moving money within the same bank. Those transfers are always instant because they are internal. The second is to deploy smart routing where we can instantly identify the fastest and most efficient way to send money through any of our bank accounts or through a scheme.
Opening new bank accounts isn't easy, especially if the purpose is to move gaming payments and banks don't want to do it in general due to the lengthy compliance process. It's safe to say that what Trustly has achieved would be almost impossible to replicate.
We are participants in local and continental payment schemes such as TIPS SEPA Instant, Faster Payments, Express TARGET2, as well as multiple other local instant payment schemes in specific markets, giving us at least 3 layers of instant payout contingency. Payment providers who don't have the same level of contingency (remember, no one else does) will find their payouts demoted during the frequent glitches and downtime experienced by payment schemes. Payouts that move via SEPA Credit Transfer can take 1-2 bank days to complete – that's not acceptable and will lead to an influx of operational tickets and higher costs for your business.
Trustly processes millions of payouts instantly across multiple markets in Europe and the US every single year. We're able to handle high volumes across peak times all while delivering on the promise of an instant experience, even during key gambling moments like a live sports event.
The benefits and capabilities of Trustly's instant payout product don't end with a speedy and convenient withdrawal. There are 2 additional use cases I want to highlight that seamlessly improve the user experience.
First, operators are able to initiate one-click instant payouts with Trustly even if the user didn't use our deposit product to pay into their player account. If the operator verified the user's bank account on registration, which is a legal requirement in many markets, such as the Netherlands for example, Trustly can use that information to pay out to the user.
Second, operators can utilise our instant payout product to verify a user's bank account ownership without withdrawing or depositing money in the process. This is especially useful if the user wants to add a new bank account for a future payout.
The future of instant payouts globally
Instant payouts continue to reach more countries beyond established markets like Sweden. In those expanding markets, operators who quickly get on board with instant payouts are able to distinguish themselves from their competitors and attract more users.
In the Netherlands, Trustly has firmly established itself as a leading provider of instant payouts across all of the biggest gaming operators in the market. Many are now advertising instant payouts to their users and they are selecting operators based on that functionality so delivering on instant and being able to do that at all times is critical. Thanks to our solution, we can achieve that on a 24/7 basis across all banks and bank accounts, and we foresee continued adoption in the Netherlands over 2023.
The UK is a fast-developing market for instant payouts. As is the case within the EU and Europe more broadly, Trustly has developed a network of bank accounts and local schemes (i.e. Faster Payments) to meet the demand for reliable instant payouts. User enthusiasm to move away from traditional payment methods is high in the UK and Trustly is taking advantage of that for both deposits and payouts.
We have extended our network to cover the entire Nordic region, Germany, Italy, Spain, France and Portugal, with several operators now live in those markets. The trend is in its infancy in those countries but the interest and demand from users is growing.
Trustly launched instant payouts in the US in 2021 via a partnership with Cross River Bank, offering to our merchants access to RTP (Real Time Payments) network. Gaming operators in multiple states are able to experience the full benefits of our instant payout solution; most recently we launched with PointsBet, a sports betting site.
Instant payouts; soon the new normal
Trustly started an instant payouts movement in 2008. A near-immediate success, instant payouts entered the market and quickly spread to become an essential part of so many operators' offerings. It's not unreasonable to expect to see this as a standard feature across every regulated market in Europe in the upcoming years. The need for instant payouts has existed for a long time and Trustly is in the best position to deliver.
Instant payouts will become more and more important beyond gaming too; other core business sectors like Financial Services and Ecommerce are already showing interest in offering instant refunds for their customers. We live in a digital age; instant is rapidly becoming a baseline expectation. Trustly is set to bring that experience to more users.
This innovation is made possible only by open banking payment methods like Trustly; paying out with a card or wallet is almost never instant. Connectivity via direct bank account transfers unlocks the possibility for a new era of depositing and withdrawing.
The work doesn't stop there. We are now working on adding additional features and functionalities to improve our product for users and operators to make it even better. And ultimately continue to decrease cost, increase loyalty and lower operating overhead.