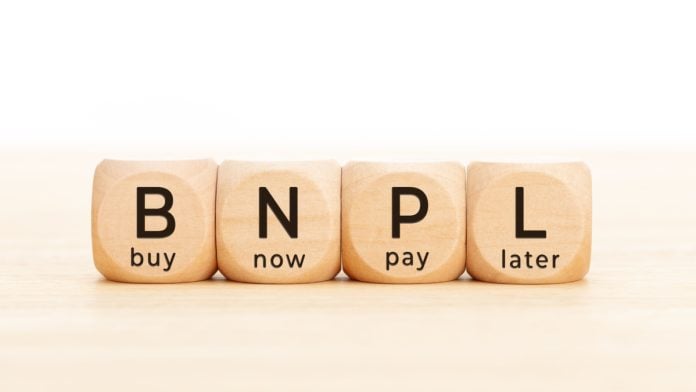 As uptake in the Buy Now Pay Later segment has exponentially risen, for many it teeters on an knife edge between being exploitative and innovative.
According to the views of the 'Staying on the right side of Buy Now, Pay Later schemes' panel at PAY360 in London, this is something incoming regulation can have a key hand in solving – as it increases consumer protections and confidence in the sector.
Genevieve Marjoribanks, EY Regulatory Payments Leader, gave her insight on how regulation will unfold as she revealed the importance of 'merchants not being classified as credit brokers'.
This symbolises that the new framework and regulators aren't looking to 'crush' the sector but are instead seeking to allow it to grow, according to moderator Alison Donnelly, Project Regulator Lead at The Payments Association.
Affordability checks are still a relatively unknown quantity when it comes to the impending framework, however, Marjoribanks stated that from her experience, the FCA will be very cognisant of events that have happened in the past in the credit space.
Surash Patel, VP, EMEA, Telesign, also revealed that BNPL is beginning to transcend demographics, expressing his intrigue over how 'savvy consumers' will use the payment journey as it grows further into the mainstream.
He also predicted that 'technology will find a way' when it comes to BNPL firms overcoming regulatory challenges – with many firms beginning their rise in a strong way and possessing the ability to scale.
That being said, he added that the growth of fragmented payment journeys is leading to firms having to be increasingly vigilant over the threat of friendly fraud – with it leading to companies potentially adding more friction to the journey in order to combat this.
Reporter at AltFi, Amelia Isaacs, agreed that use cases for BNPL are broadening from the fast fashion stereotypical consumer that it was synonymous with. As the sector continues to expand, she also stated her belief that greater regulation is a positive step for all parties involved. 
Looking ahead to the way the industry can continue to advance, Patel detailed that Open Banking and Embedded Finance will provide a myriad of services and can enrich the rise of BNPL. In order for this to be maximised, Patel emphasised the importance of consumer education – which he feels the merchant will have a key role in.
Furthermore, Isaacs wanted to shine a light on the inverse of the BNPL journey and explain the 'Save Now, Pay Later' (SNPL) journey, which is not something that is being embraced by British firms.
Nonetheless, she highlighted just how competitive the space is with firms embracing SNPL competing with neobanks and savings banks, which in the current climate make more sense and are more flexible for consumers.
Whilst the road ahead for BNPL as an alternative payment journey looks cemented, the future for lending is less clear – with it being heavily impacted by challenger banks and an increasing focus on inclusivity.
The following panel at PAY360 explored this space. Susana Froment, Global Head of Financial and Credit Risk at Tide, detailed that the financial industry has changed significantly in recent years, specifically with an increasing amount of technology being embedded in processes.
She also cited that Web3 and blockchain can be key in how the lending process adapts to a new era, whilst Rahul Duseja, Director of Credit, Cashplus Bank, pinpointed the pandemic as being a catalyst for evolution within the space – shifting banking finance to alternative finance.  
According to Wasim Mushtaq, Former Transformation Lead, Standard Chartered Bank, the market is becoming more demand-led, as competition increases with access to data and automation elevating efficiency in the space.
He added that there has been too much data, which unless broken down and segmented doesn't really mean anything.
Duseja agreed that many of the changes are coming as a result of technological advancements, with firms assessing the data they have available. Froment followed up by stating that tech growth has enabled the underwriting process to evolve.