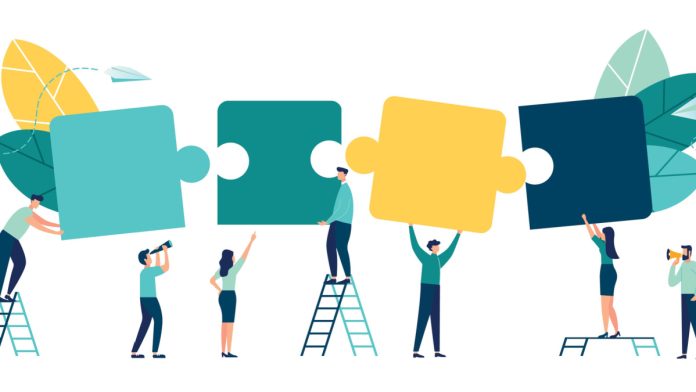 As the crypto market slowly evolves into a commodity that is easily integrated into our everyday lives, companies recognising this potential have made significant investments into the space in their pursuit of future-proofing their competitive advantage in a world where it has become mainstream to pay for your groceries with cryptocurrency.
One such forward looking business is The People's SCE. A decentrally governed organisation, it offers products and services that are built on top of its own eCredits blockchain. Payment Expert spoke with Andrew Saks, Senior Executive at The People's SCE, to dive deeper into the company's vision of a cashless society.
Payment Expert: Can you tell us a bit more about eCredits?
Andrew Saks: eCredits was established as the world's first truly democratic, decentralised, and people-centric cryptocurrency for everyday life empowering consumers and Small to Medium-sized Enterprises (SMEs) in Europe, which are currently under immense financial pressure due to the monopolistic practices of corporate giants.
The applications within the eCredits ecosystem are developed by The People's SCE, a decentrally governed organisation that powers SMEs and consumers to partake in decision-making and shape their future.
The governance of The People's SCE is fully decentralised and operates under the credo 'one member, one vote', making it a fully democratic organisation, owned and run by its members.
PE: Could you describe your plans for integrating eCredits into local everyday shopping?
AS: Fostering growth in local economies is a core part of eCredits' mission, as we believe that SMEs are the backbone of the European economy, providing character and culture to the communities they serve and contributing to half of its total GDP.
Our eWallet app experience features a user-friendly interface and highly customizable design to support consumers and merchants.
For example, the app includes a map which shows consumers the merchants in their area which offer eCredits in order to incentivise shopping within the community.
PE: You recently launched your eVault feature, can you tell us a bit more about that?
AS: The launch of eVault was a huge success. Our first eVault cycle finished within 16 minutes, and the second within just one minute! We're thrilled to have seen such positive feedback from the eCredits community; we had to initiate a new cycle almost on a daily basis in the first eVaulting week.
The eVault rewards feature is a very exciting development in the eCredits ecosystem, with over 70.29mn ECS ($2.7mn USD) eVaulted since our launch at the beginning of February 2023.
eVault is a feature that allows consumers to play a role in shaping the everyday economy of the future and provides variable rewards for depositing eCredits (ECS) for a fixed period of one year. The eVaulted funds are hosted on a secure public blockchain and locked in a smart contract, independent from The People's SCE, and audited by two different entities.
The eWallet app is available in various subscription tiers including free, gold and platinum tiers, with returns of up to 6% available for gold and platinum subscribers.
PE: You've mentioned before that you support affordable transaction fees, can you give us a brief overview of what that means and how you plan to achieve it?
AS: Currently, advantages in transactions infrastructure and tools accrue for large corporations due to economies of scale. The high transaction fees demanded by these companies have led consumers and SMEs to seek fairer, more democratic alternative payment systems.
eCredits (ECS) is a currency that was designed to fit perfectly into everyday life, and daily use cases, such as shopping in-stores or online. By leveraging a proof-of-authority blockchain, eCredits is able to offer lower transaction costs, faster transaction speeds and quicker reconciliation of funds.
These benefits make it a perfect currency for making and accepting purchases compared to other major cryptocurrencies or fiat transactions. The other difference between eCredits and our competitors is that we are building a fairer and more democratic system for SMEs to succeed in a challenging economic environment.
PE: What can be done to better fit our SME financial infrastructure for a digital-first economy?
AS: At eCredits, our community is building a decentralised financial ecosystem designed to support SMEs and build stronger local economies. We believe it is important that merchants have access to tailored infrastructure that better fits their needs, and can be adapted to meet their changing needs as they grow.
For example, the eCredits platform includes a map of local businesses which accept eCredits, allowing better exposure for SMEs seeking to expand their outreach and attract new consumers.
Ease of use and access to better infrastructure can enable more merchants to better meet the demands of a digital first economy. We offer a simple merchant onboarding process that enables SMEs to quickly set up and accept purchases in ECS.
Our convenient and easy-to-use app, which includes a rewards system to encourage patronage and data protection features, streamlines user experience for our consumers.
The eCredits democratic model ensures feedback from merchants is collected and effectively incorporated into new design features and improvements via the "one member, one vote" credo of the People's SCE.