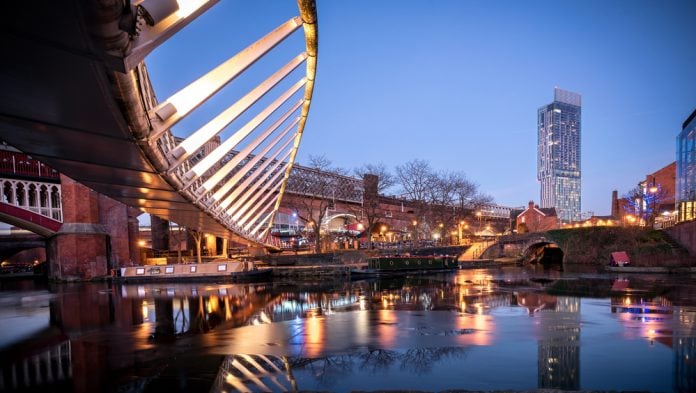 In a move that strengthens fintech in Manchester, Starling Bank has chosen Barings' Landmark  to house its new office in the North. 
As part of the announcement, the digital bank confirmed its intention to create up to 1,000 new jobs for the Manchester region to fulfil roles across the company, including in operations, engineering, data science and cybersecurity.
Anne Boden, Founder and CEO at Starling Bank said: "Manchester is one of the most important tech hubs in the UK. London's success as a global fintech hub enables it to spread wealth and jobs throughout the UK and the wider economy. That's exactly what we're doing with this office in Manchester."
The 'deep pool of fintech talent' available in Manchester was a driving force behind the firm's decision in choosing its destination. Manchester has also been chosen by the new Centre for Finance, Innovation and Technology (CFIT) to house a financial innovation hub that will further drive the government's ambitions to make the UK a technology and science superpower.
Susanna Yallop, Chief People Officer at Starling Bank added: "We've had some outstanding applications for our roles in Manchester already, affirming the city's place as the tech capital of the North. We want to offer our talent the best of the best; the facilities at Landmark made it the obvious choice for us."
Deborah Walker, Head of inward investment for Financial, Professional, and Business Services at MIDAS concluded: "Manchester is the largest regional tech hub outside of London, home to more than 10,000 tech businesses benefiting from our digital expertise and ambitious, collaborative nature.
"We're excited to welcome Starling to this community not only for their best-in-class banking but their ethics. Manchester city-region is proud of our heritage in disrupting the norm and our history of empowering women dating back as far as Emmeline Pankhurst; here we align with Starling and look forward to working with them to take the financial services sector to new heights."