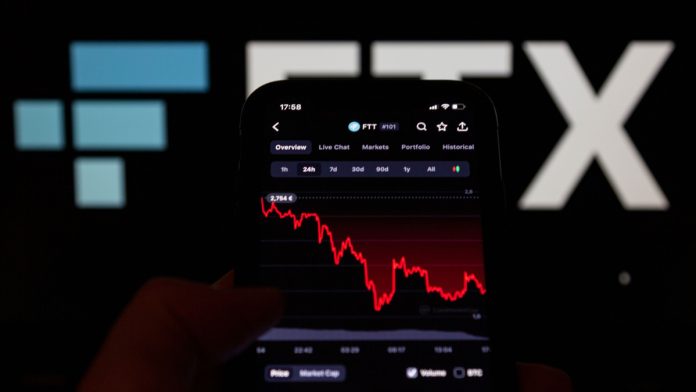 John J. Ray III, new CEO of troubled crypto exchange FTX, has revealed in a recent document file he has never seen a "complete failure of corporate controls". 
Taking over from Sam Bankman-Fried, Ray gave a damning assessment of his predecessors handlings of the crypto firm after its collapse last week, as he told a Delaware court of "unprecedented" poort management practices. 
Ray highlighted poor record-keeping and lack of experience amongst FTX Senior Managers. With experience in financial scandals in the past involving Enron, Ray also criticised the firm's purchase of real estate in the Bahamas using company funds.
"Never in my career have I seen such a complete failure of corporate controls and such a complete absence of trustworthy information as occurred here," expressed Ray.
"From compromised systems integrity and faulty regulatory oversight abroad, to the concentration of control in the hands of a very small group of inexperienced, unsophisticated and potentially compromised individuals, this situation is unprecedented."
The collapse of FTX has brought shockwaves across the crypto industry, with firms linked to the crypto exchange, such as BlockFi and the Solana blockchain, feeling the effects of the firm that lost up to $8bn in reserves.
The new CEO also addressed the "misuse of corporate funds", the neglect for independent governance between FTX and its sister firm Alameda, as well as a failure to reconcile daily blockchain positions.
The document filing read: "The FTX Group did not maintain centralised control of its cash. Cash management procedural failures included the absence of an accurate list of bank accounts and account signatories, as well as insufficient attention to the creditworthiness of banking partners.
"Under my direction, the debtors are establishing a centralised cash management system with proper controls and reporting mechanisms."
Ray will now be tasked to resolve much of the solvency issues that have mounted and ultimately caught up with Bankman-Fried and FTX. One report revealed that Bankman-Fried and three other executives received $4.1bn in loans from Alameda Research.