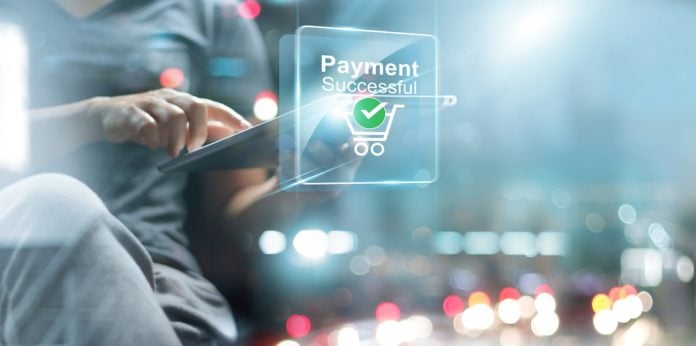 Off the back of the acquisition of FrontierPay, Ebury has grown at a rapid rate, utilising the deal to elevate its global footprint.
We spoke to the Global MD of Ebury Mass Payments, Owain Walters, who discussed how the sector has evolved and why the deal was vital for the firm.
Payment Expert: Thanks for talking to us, firstly, are you able to tell us more about Ebury mass payments and your role at the company?
Ebury Mass Payments specialises in the delivery of time critical global payments in 140+ currencies to 200+ countries and territories. We have particular expertise in processing global payroll payments, which requires specific focus on reliable payment delivery to achieve payroll and statutory payments dates, whether in France, Indonesia or Uganda.
As Global MD of Ebury Mass Payments, I focus on the strategy and commercial requirements to help shape the future success of the business. Building our future product roadmap, building new bank partner relationships and managing investment requirements for our tech, product and human resource needs to support our future growth plans. All of this requires me to be really close to the client's needs to ensure we are building for their future needs.
PE: Can you tell us how the firm has evolved since the acquisition of FrontierPay by Ebury?
It has been an excellent acquisition for both sides, we have been supported by more sophisticated and better-resourced central teams and allowed us to make bolder decisions and investments than we otherwise could have. We have repaid this trust from the shareholders by increasing our revenues four times since we completed the deal and we are still growing very strongly.
Since the acquisition, Ebury Mass Payments has grown its global footprint with the establishment of commercial teams in the UAE, USA & Switzerland.
Frontierpay built a reputation within the global payroll industry but now we're part of Ebury, our focus has widened to include new verticals such as shipping, pensions, insurance, logistics, travel; all of which have a requirement for time critical payments to be delivered on time and in full.
Ebury Mass Payments works closely with Ebury's global commercial teams to deliver high volume, multicurrency payment solutions to existing and new customers.
PE: Can you tell us more about the growth of mass payments and what you believe are the next steps for their growth?
Development and growth of the remote, mobile worker and contractor models as a result of the recent global pandemic has driven a greater demand for cross border payments.
To compliantly employ people remotely is complex and often solved through Employer of Record companies, with which we work with over half of the top 20. We expect this growth to continue as the race for talent has turned global since COVID.
The expertise across the group is enabling us to build new products for new markets, including our latest offering to embed our payment rails into banks and NBFI.'s
Leveraging our experience combined with investment and innovation to expand our product offering to serve more of our clients needs.
PE: What tech do you believe will be at the heart of the simplification of payments?
Automation of payments through API integrations with ERP & Financial platforms will deliver benefits in both resource streamlining and reduction in human error.
Prepayment data validation and banking rules data access – imperative as part of the process to reducing error payments – is already in place and will become further enhanced, assisting straight through processing of global payments.
Further expansion and integration of real-time payment information into platforms and client systems will enhance the client experience and reduce support requirements.
Open Banking is delivering operational benefits across the payment landscape, including the simplification of pulling funds settlement in real time which is key to delivering time critical payments.
PE: Why is providing a framework that compliments the growth of tech so pivotal for the growth of mass payments?
The ability to upgrade and add new technology with-in the payments industry has become increasingly vital. As global payment volumes grow and pressure on commercial viability increases, having a tech framework enables Mass Payments to scale up payment volumes, at speed without the need to scale resource in equal measure. Agility is key to respond to the requirements of our clients and markets as they evolve.
PE: How challenging is the process of expanding mass payments across various jurisdictions?
Licensing requirements for multiple jurisdictions is a time consuming procedure with the timescales being dictated by the authorities in each jurisdiction. This creates challenges for planning commercial resources and market entry schedules.
Compliance is key – building a standard compliance framework and ensuring this is kept updated and consistent application. As an aggregator of payments services, the ability to integrate new banking and payment partners and establishing new payment routing options to enhance the service and value we deliver to our clients.