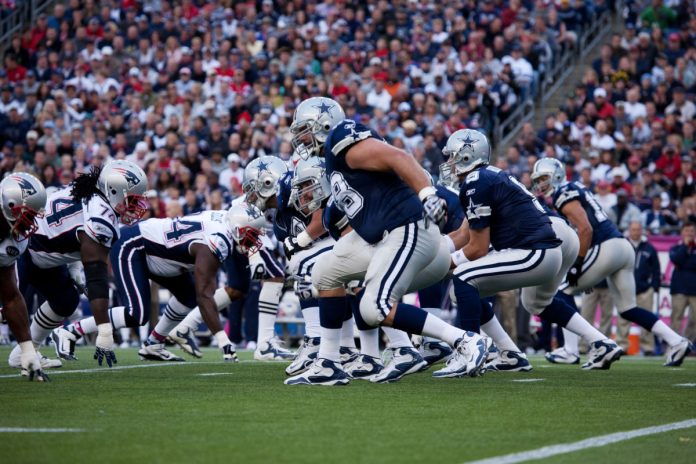 Dallas Cowboys quarterback Dak Prescott has joined crypto platform Blockchain.com as its first-ever brand ambassador in a multi-year partnership.
Off the back of Blockchain.com's first-ever crypto partnership with the Cowboys, its QB Prescott will be featured on TV, radio, and social media channels promoting Blockchain.com, as well as spreading crypto awareness for NFL fans.
In announcement of his partnership with the crypto brand, the 2x Pro Bowler released a video package titled 'Less Complicated'.
This video spot highlights crypto's complex and intricate learning process but also stresses the importance of simplifying for the general audience, a key goal the crypto exchange platform and the Dallas Cowboys share.
They're trusted by millions of people around the world, trusted by America's team, and trusted by me. I'm excited to help build the future of finance and make crypto less complicated! 🌎 pic.twitter.com/HjvKOON7ZK

— Dak Prescott (@dak) August 23, 2022
"As I've said before, the world needs change. Crypto offers a path to financial freedom and stands to transform our relationship with money," said Prescott.
"I'm honoured to help generate awareness alongside Blockchain.com as they work towards building the future of finance."
Future projects involving the duo include tutorial videos on how to use the Blockchain.com Wallet, and additional content to promote financial literacy, coinciding with Prescott's pre-existing philanthropic efforts which Blockchain.com aims to bring to the forefront.
Blockchain.com CEO and Co-Founder, Peter Smith added: "Blockchain.com is trusted by millions, by America's team (Dallas Cowboys), and now by the star quarterback of America's team.
"Dak Prescott represents many values important to us – humility, integrity and a champion mindset. A long time believer in crypto's ability to bring financial freedom, Dak will help us bring awareness and education to the NFL fans in Dallas and beyond."