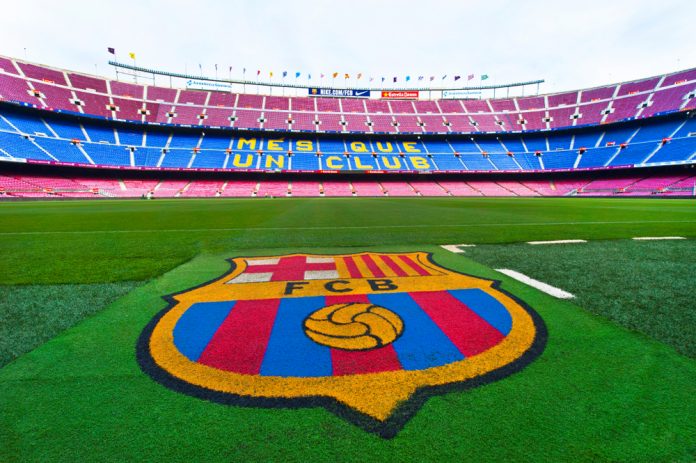 The relationship between FC Barcelona and Socios has continued to evolve, with the blockchain-powered fan engagement and rewards platform acquiring 24.5% of Barça Studios for €100 million.
It's a deal that fuels Barcelona's accelerated growth into the web3 space, eyeing elevated engagement through blockchain and NFTs.
Socios is already a partner of the club, however, was enabled to secure a stake in Barça Studios following the decision last October of the club's General Assembly to allow up to 49% of the digital arm to be sold.
In spite of financial turbulence, largely caused by an eye watering €1.3 billion of debt and teetering on the edge of La Liga's salary cap, the deal with Socios comes amid a summer of exponential spending for the Spanish club, who have added the likes of Robert Lewandowski, Raphinha and Jules Kounde to their ranks.
Digital assets have been eyed as a potential source of alternative income for the Catalan club, after they sold their first ever NFT art work for $693,000 at auction at Sotheby's in New York.
The item is an audio-visual digital artwork recreating Johan Cruyff's legendary stadium moment on 22 December 1973 when the iconic Dutch player 'flew' through the air to score a seminal goal against the Atlético Madrid goalkeeper Miguel Reina.
Socios' links with Barcelona commenced in February 2020, with the agreement to launch a $BAR Fan Token, in excess of $39m of the Fan Tokens have since been sold, as the blockchain presence of Barcelona has elevated.
On the latest deal with the club, Alexandre Dreyfus, CEO of Socios.com and Chiliz said: "Barça Studios can now leverage our technology, expertise, and global scale to help roll out the Club's Web3 content strategy and deliver new long term revenue streams that will benefit the club for seasons to come. We are passionate about the role that technology can play in building communities that bring fans closer to their teams and each other. Blockchain technology can provide fans with a role and membership in their communities that cannot be removed or revoked, or spent or expire.
"Moreover, the application of blockchain technology can take the fan experience far beyond an app based engagement and reward structure and deliver utility and connectivity across the metaverse, providing a way to connect a limitless number of web3 projects.
"As their trusted technology partner we'll do everything we can to support them in their efforts to build new and rewarding digital connections with their 400 million followers worldwide."