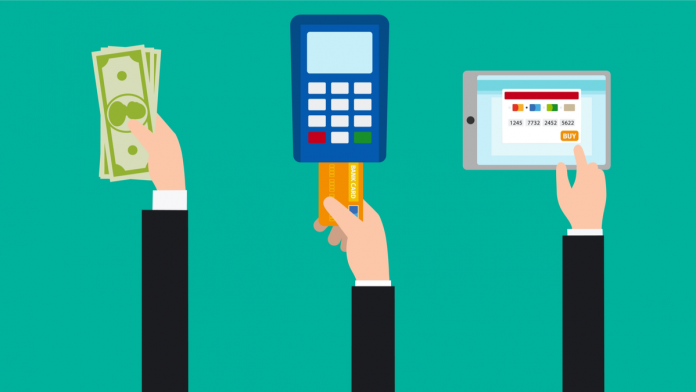 With the gaming industry constantly innovating to ensure an efficient and smooth user experience, payments are also being looked at with great care.
Several industry figureheads united for a discussion at the Canadian Gaming Summit on what has been done to maintain a seamless payments experience.
Chuck Nervick, moderator of the summit, was joined by OLG's icasino and ilottery Senior Director Andrew Darley, VP of Business Development at Paysafe Greg Kirstein, and SVP of theScore Bet Noah Levy. 
Directing a question towards Darley and his OLG platform that was launched back in 2015, Nervick enquired about the role payments have had for OLG's broader product offering since the start of the company's lifespan, as well as the importance of a smooth payments process for both customer retention and acquisition. 
Darley answered: "Payments are very important. It's kind of a core part of the funnel. When you bring in a new customer, making sure that the journey is as seamless as possible is obviously super, super important.
"From a deposit standpoint, the key thing is giving the proper opportunities for folks to deposit, and cater to the different customers. Our high value customers favour debit, our medium and low-value customers will favour credit. We have to make sure we adapt to the different customer segments."
Turning the coin on its other side, Darley mentioned that it's also important to think about how a player withdraws funds. "We talked a lot about deposits," he said. But it has been just as important for us to look at what we can do from a withdrawal standpoint as well.
One of the aspects that quick withdrawals are important comes back to problem gambling, Darley continued.
"From a responsible gambling standpoint, making sure that withdrawal happens quickly prevents problem gambling behaviour. A customer who's sitting on that money and it can't be withdrawn quickly may be encouraged to go back and keep playing."
Moving the discussion forward, Nervick asked about the differences between payments in the American and Canadian markets, to which Noah Levy from theScore Bet answered: "Cards are king in both jurisdictions. But there's some really interesting nuances. In 2018 and 2019, in the US, we were seeing massively high decline rates. And from a product perspective, that sucks, gotta somehow manage to get somebody through a really terrible KYC process."
Going over the solution needed to fix these initial rates in the US, Levy continued: "What we were able to do from a product perspective is built iteratively. And what I mean by that is, find user flows and user journeys to help optimise the way that navigate the user through the cashier workflow, in order to make sure they're able to successfully deposit and eventually withdraw as well."
Later moving into Canada with this experience, Levy said: "When Canada launched several years later, we were very fortunate from an operator perspective that some of the larger financial institutions here have moved substantially quicker than their US counterparts."
Jumping to possible advice for Ontario operators looking to provide an optimal payments experience, Paysafe's Kirstein added: "The first thing a consumer is always going to try is a credit or a debit card – that's just the way they're used to transacting in any other form of e-commerce.
"However, you need to have a wide range of payment methods – starting with credit and debit, but also moving to others. Like we see the US localising alternative payment methods. They aren't foreign to Canadian consumers, which they use to transact with in their everyday life – things like indirect transfer, like digital wallets.
"We operate digital wallets globally around the world. We really see a lot of comfort as it relates to using that type of product. Some customers just want to have the flexibility to move money in and out of a wallet."
Essentially, providing enough options for payments is only going to help operators moving into Ontario.
"I just think it really comes down to optionality. You have to have 100% conversion on your cashier, whether it's due one or multiple payment methods, and drive that consumer towards that payment method that they know is going to have a positive experience.
"And they are going to come back, because we all know that payments play a critical role in customer acquisition and retention," Kirstein concluded.