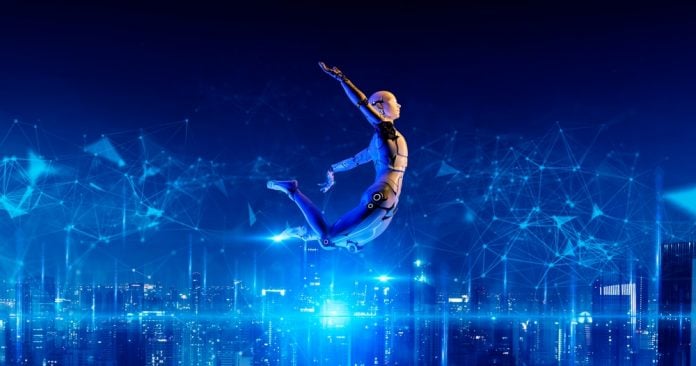 Opening the Payment Expert Forum at this week's Betting on Sports Europe conference, a panel of industry experts explored the potential relationship between sports betting and the metaverse.
Dean Akinjobi, CEO at Football Media, highlighted his belief that the metaverse is 'all about going forward' adding that 'you can't stop progress'.
He believes that the best way to look at the metaverse is as a third version of web 3.0, creating another natural way for fans and consumers to engage,
Meanwhile as the platform continues to grow, Matt Luczynski, Founder at Travala.com and Hodooi.com stated that 'nothing is stopping the small brand becoming the big players in the metaverse'. 
Moderating the panel Aideen Shortt, Founder and CEO at Lilywhite, posed the question of how significant it will be for sports betting regulations as the metaverse shifts control from companies to consumers. 
The consensus among the panel is that it's a risk that will be exacerbated as regulatory frameworks and the focus on social responsibility within gambling heightens.
Akinjobi advised that if companies value their position within the market they will take the right steps in line with the metaverse's rapid expansion and the importance of KYC checks.
Nonetheless, he acknowledged the significance of the challenges involved, adding the belief that crypto, digital currencies and blockchain will underpin consumership in the metaverse. 
In terms of the 'big bang moment' for the metaverse, Luczynski revealed that he believes it has already happened as big companies have continued to embrace the new genre.
Shortt warned of the risks involved with the concept of such a 'free platform' hosting gambling, with Akinjobi and Luczynski agreeing that the regulatory framework within the metaverse presents a challenge on that front.
Luczynski pointed to the rise of Binance as a development that he believes will be mirrored within the metaverse, as stakeholders take a more sophisticated approach and become more vigilant of regulations and social responsibility, while simultaneously securing key player status within the space.
The panel also explored the role of NFTs in the metaverse, with Luczynski predicting that the next few years will show what the true utility for NFTs is, something he believes is a step further than tokenization and what consumers within the space truly desire.
"There's a lot more innovation to come within the space," predicted Luczynski in a bid to emphasise just how young the market is.
Akinjobi added that if companies aren't leaning into the future then they may well struggle, even if it's simply taking 'baby steps' into the metaverse. Luczynski agreed as he reiterated the point that becoming Gen Z-proof needs to be a foremost priority for companies.