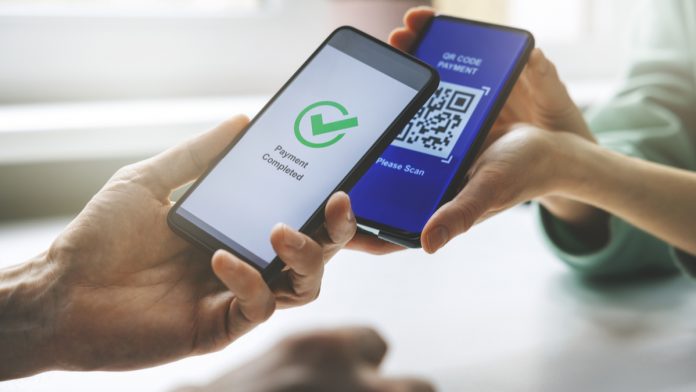 Cash is continuing to fall in prevalence with UK businesses, according to finance provider YouLend and payment service provider Dojo.
Both fintechs have published a new white paper titled 'Less Cash, More Possibility', revealing that only 5% of surveyed companies still support cash transactions. A cumulative march towards mobile payments is witnessed instead, with digital payment methods being rapidly deployed to meet a digital-first society's demand for fast checkouts.
YouLend and Dojo highlight that mobile devices have a key role in the payments revolution, with more than six out of 10 British people using Apple Pay to complete a transaction in 2021.
Jon Knott, Head of Customer Insight at Dojo, shared that Dojo customers are predominantly positive towards mobile payments, as they represent a multitude of improvement opportunities for businesses.
"This research shows that both business owners and consumers are embracing new payment methods," Knott pointed out.
"What we hear from our over 40,000 customers across the UK is that accepting card and digital wallet payments as part of their payment mix gives them unique benefits, including speed, security and reconciliation, giving them time back to run their business.
"To lean into the shift shown in this research, business owners should be thinking about providing the right mix of payments based on their customers' needs."
The report goes on to establish that cash flow is considered "critical" for the health of businesses in the current economic climate. A total of 42% from all survey participants stated that card acceptance has had a tangible effect on their cash flow, while 69% describe next day payments as "helpful" for business management.
Jakob Pethick, CCO of YouLend, reiterated the paper's findings by highlighting that cash flow is "essential" for UK SMEs. He said: "SMEs today are being hit from all angles. In addition to battling inflation and supply chain disruption, they also face exclusion from traditional finance providers because of outdated approaches to risk assessment.
"SMEs generate a crucial part of the UK's GDP – but in order to thrive, managing their cash flow is essential. As this adoption of cashless payments increases, we expect to see more trust and social proofing, leading to a compounded growth in these newer payment solutions to suit an even wider pool of businesses."